The Ultimate Guide On Genuine Leather Jackets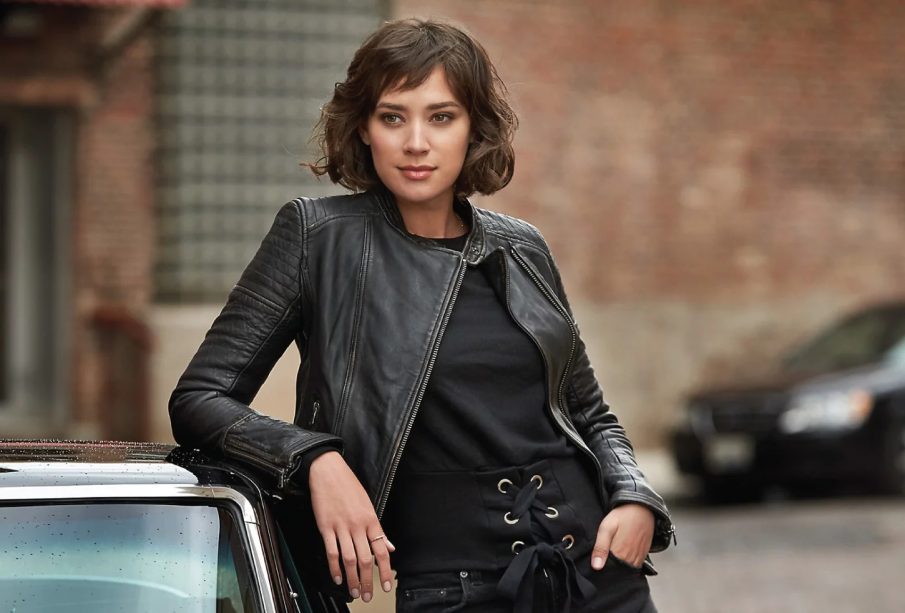 What's more hotter and oozes with attitude than a leather jacket. This classic piece of garment is not only versatile but is trendy, cool and packaged with heritage. Originally associated with menswear, however nowadays women have adapted this fashion statement as well. No wardrobe is complete without this classic piece. However, the damage to the pocket is a lot more than your average outerwear. So, if you want to add this cult classic to your wardrobe, make sure you know your leather jacket.
Is Your Jacket Made from Genuine Leather?
Before you decide to make your purchase, it is important to know whether the jacket is made from real leather or it is a rip-off. Look for the following indicators to know that your leather is real: 
Made with 100% Pure Leather:

Most Jacket manufacturers would clearly mention the fact that they are using genuine leather in order to make it more attractive to its customers.

The perfect leather is NOT perfect:

Jackets made from natural animal skin are not uniform, and have small imperfections. Look for these imperfections in your leather jacket.

Soak it up:

Genuine leather has this amazing quality of soaking up water when it gets wet. The greater the quality of the leather, the quicker is it able to absorb water.

It's got the feeling:

Genuine leather has a soft yet soapy feel, whereas fake leather feels really smooth.
How Much Should I Pay For A Leather Jacket?
The pricing for a good leather jacket is very versatile, when it comes to a leather jacket- the quality and type of leather is what counts! The higher the quality of the leather, the greater the price.
The most expensive of the lot is "Full Grain" genuine leather jackets , which are made from the best animal skins and are rather thick. The thickness makes these jackets rather stiff at first, but get softer with each use. If you are looking for a more affordable option, you should go for "Top Grain" leather jackets. These jackets have a more even look and lack the ruggedness of the full grain leather jacket.
The cheapest, however fake leather alternatives are made from polyurethane. Go for this option if you want the look, but don't want to spend a lot of money or you want a more animal friendly product.
What is your leather jacket style?
Leather jackets come in different shapes and styles. Finding the right style, that suits your personality is key. Here is a list of different styles that you can opt for when choosing a leather jacket.
Biker Jacket
As the name suggests, this was originally made to be worn by motorcyclists. This jacket is a symbol for this group, and is known for its pitch-black color, studs, zips and asymmetric cuts. Originally, the cropped jacket style was made for ease in riding however, now this jacket has become a fashion statement. It is referred to as the "bad boy" of leather jackets. If you want an edgy look with a tight body fitting, go for this one.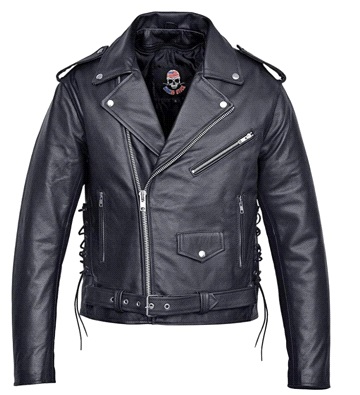 Bomber Jacket
This style of leather jacket is a Hollywood favorite and has been worn by many movie stars. Albeit a simple shape, but its fitted waist and cuffs and central zipping allows for a versatile silhouette. If you want a chic but trendy look, choose this jacket.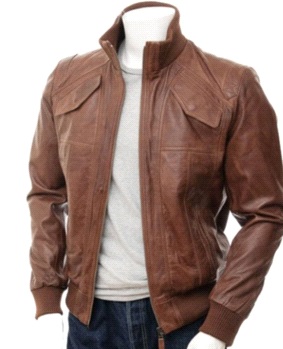 Racer Jacket
Fashion has been influenced by various professions be it sports, the military, or equestrian sports and the racer jacket is one such example.If you're a fan of car racing and impressed by the style of car racers, this one's for you! The minimalistic design is for protection and ease. It accentuates broad shoulders and gives an overall smart look. The Brain Dead Racing Jacket is supper comfortable and stylish that you must definately check out.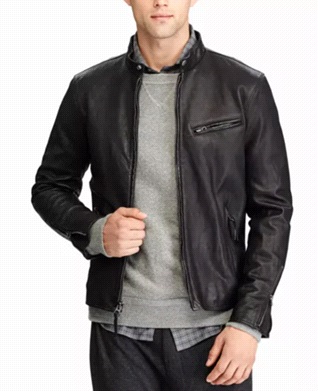 Flight Jacket
This jacket was originally made for pilots, is relatively heavy with a warm lining. Today, this jacket is seen as an investment and fashion statement for pilots as well as civilians. If you want to add an "oomph" factor to your dressing, this one's for you. Due to its warm characteristic, make sure you keep it light underneath. This jacket is definitely a class apart!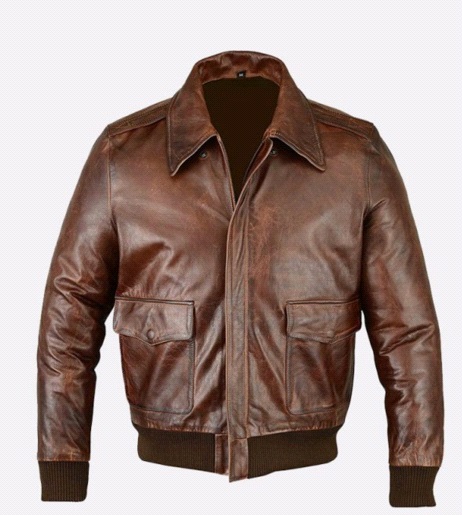 Choosing the right jacket for you is imperative and hopefully this guide would help you get acquainted with the sea of options made available to you!