Waterbury Neon: For Women with Panache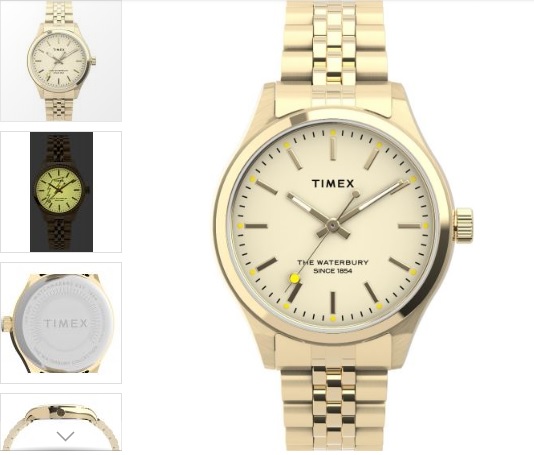 Watches are available in an infinite number of designs, but selecting one that perfectly suits your style and makes people take notice of you is a tad tough, and very expensive.
Women are discerning when it comes to their attire, jewelry, accessories and of course watches. Apart from accurately telling the time, a watch should enhance her personality and seamlessly blend with her garments and jewelry.
One of the leading watch manufacturers in the world, Timex produces a wide range of watches and each one is a spectacular work of art. From traditional mechanical watches to tech-savvy smart watches, Timex's collection is inspiring and astounding. The company recently introduced the Waterbury Neon watches. This exquisite watch is aimed at women who want to carry themselves with style and with a whole lot of panache.
Waterbury Neon watch is flamboyant but not loud. It is well-crafted and will surely make heads turn wherever you wear it. The stainless steel bracelet doesn't just compliment the watch; it also gives a touch of elegance and sophistication to the person wearing it. Waterbury Neon is available in gold and silver-colored stainless steel bracelets, which will beautifully blend with your gold or silver jewelry.
The watch comes with Indiglo backlight, a revolutionary technology that is a common feature in many Timex watches. When night falls and there is darkness all around, there's no need to turn on your mobile phone's screen to check what time it is. All you need to do is gently press the crown and let the backlight flood the dial. The backlight is available in yellow, pink and blue-all vibrant and enchanting colors. You can choose the one that goes well with your class and personality.
As the pink neon-colored backlight is lit up, the dial of your watch with the rose gold-tone stainless steel bracelet will display a lip icon. The icon is adorable and is the perfect choice for women who are bold and lively. If you are not much in love with pink, then you might prefer the yellow neon blacklight. For women who want something exclusive, the neon blue backlight is a perfect choice. Apart from adding more grace to your silver stainless steel bracelet, the backlight will also reveal a heart when it is switched on.
You don't need to worry about wearing the watch to the pool or the spa. The Waterbury Neon is water-resistant to 50 meters, so it can easily withstand a splash of water in the pool. Still, you need to take precautions as anything more than 50 meters can cause the watch to malfunction.
So if you want to look sophisticated while leaving a lasting impression on everyone, consider the Waterbury Neon watch. It is a classic design and will add a touch of flair to your wrist. If you are planning to purchase a watch, then you can either buy branded watches online in India at shop.timexindia.com or from your nearest Shopper's Stop & Lifestyle stores.