Hair Care Routine For Shiny, Strong Locks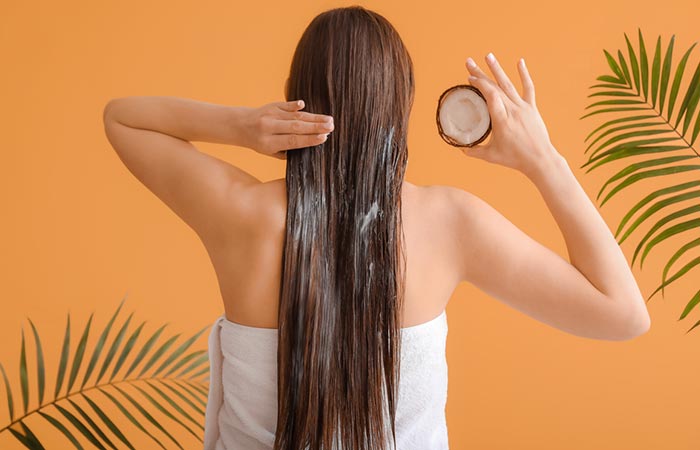 Do you want to have shiny, strong locks that make you feel confident and beautiful? If so, you need to follow a hair care routine that suits your hair type and needs. A good hair care routine can help you prevent damage, nourish your scalp, and enhance your natural texture. Here are some tips on how to create a hair care routine that works for you.
Choose the Right Products
The first step in any hair care routine is to choose the right products for your hair. You need to consider your hair type (straight, wavy, curly, or coily), your hair texture (fine, medium, or thick), and your hair concerns (dryness, frizz, breakage, etc.). Based on these factors, you can select a shampoo, conditioner, hair oil, and hair serum that suit your hair.
Shampoo: Shampoo is essential for cleansing your scalp and removing dirt, oil, and product buildup. However, you don't want to overdo it and strip your hair of its natural oils. Depending on how oily your scalp is, you can shampoo your hair once or twice a week. Look for a shampoo that is gentle, sulfate-free, and pH-balanced. You can also opt for a shampoo that targets your specific hair concern, such as dandruff, color-treated hair, or hair loss.
Conditioner: Conditioner is important for hydrating your hair and making it soft, smooth, and manageable. You should use a conditioner every time you shampoo your hair, or even more often if your hair is very dry or damaged. Look for a conditioner that is moisturizing, silicone-free, and protein-rich. You can also use a deep conditioner or a hair mask once a week for extra nourishment.
Hair Oil: Hair oil is a great way to seal in moisture, protect your hair from heat and environmental damage, and add shine and luster to your locks. You can use a hair oil before or after washing your hair, depending on your preference. Look for a hair oil that is lightweight, non-greasy, and natural. Some of the best oils for your hair are coconut oil, argan oil, jojoba oil, and almond oil.
Hair Serum: Hair serum is a finishing touch that can help you tame frizz, smooth flyaways, and define curls. You can use a hair serum on damp or dry hair, depending on the effect you want. Look for a hair serum that is silicone-free, alcohol-free, and antioxidant-rich. Some of the best ingredients for your hair serum are aloe vera gel, glycerin, vitamin E oil, and essential oils.
Follow the Right Steps
The second step in any hair care routine is to follow the right steps to apply the products and style your hair. Here are some general guidelines that you can follow:
Wet your hair with lukewarm water and apply a small amount of shampoo to your scalp. Massage gently with your fingertips and work up a lather. Rinse thoroughly with cold water.

Squeeze out the excess water from your hair and apply a generous amount of conditioner to your mid-lengths and ends. Avoid applying conditioner to your roots as it can weigh down your hair. Leave the conditioner on for 2-3 minutes and rinse well with cold water.

Towel-dry your hair gently and apply a few drops of hair oil to your damp hair. Focus on the ends of your hair and avoid the roots. Comb through your hair with a wide-toothed comb to distribute the oil evenly.

If you want to blow-dry or heat-style your hair, apply a heat protectant spray or cream to your damp hair before using any hot tools. Use the lowest heat setting possible and avoid pulling or tugging on your hair.

If you want to air-dry or natural-style your hair, apply a small amount of hair serum to your damp or dry hair. Scrunch or twist your hair with your fingers to enhance your natural texture.

Finish off with a hairspray or gel if you want to hold your style in place or add some extra shine.
Try Hair Care Trial Packs on Smytten
If you are not sure what products to use for your hair care routine or want to try something new without spending too much money, you can try out some trial packs on Smytten. Smytten is an online platform that offers free trials of various beauty products from different brands. You can choose from a wide range of shampoos, conditioners, oils, serums, and more for different types of hairs.
All you have to do is sign up on Smytten's website or app, browse through the products available for trial, select the ones you want to try out, pay a nominal shipping fee, and wait for them to arrive at your doorstep. 
So, what are you waiting for? Try out some hair care trial packs on Smytten today and get ready to flaunt your shiny, strong locks!