How to Style Your Volume Rebonded Hair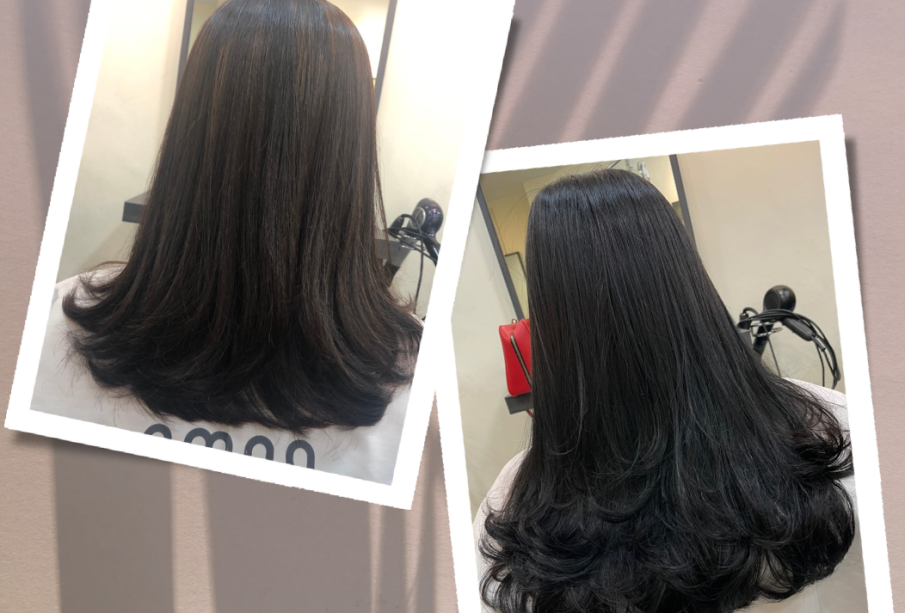 A good hair day can instantly uplift anyone's mood and add to their overall confidence. With the evolution of hair styling techniques, volume rebonding has become one of the go-to options for women looking to add volume and texture to their hair.
Volume rebonding is a chemical hair treatment that, unlike traditional hair rebonding, focuses on volumizing the hair. However, it is important to know how to style your volume rebonded hair to make the most of the treatment's benefits, whether you have curly or straight hair. This is where our blog post comes in.
Use a heat protectant spray before styling
Styling your volume rebonded hair can be challenging, but with the right approach, you can achieve fabulous results. A key tip to keep in mind before beginning any styling is to always use a heat protectant spray. Heat styling tools can cause damage to your hair, especially when you target the same spot for a long time.
With volume rebonded hair, the stakes are even higher, as the process of rebonding can make your natural hair more vulnerable to damage. This is where the heat protectant spray comes in. It provides a layer of protection between your hair and the styling tool, reducing the risk of heat damage. By using a heat protectant spray, you can ensure your volume rebonded hair remains healthy and strong, while still achieving the hairstyle of your dreams.
Use a wide-toothed comb to detangle
When it comes to styling your volume rebonded hair, it is important to take a gentle approach to detangling. Using a wide-toothed comb can help prevent damage and preserve the straight and voluminous look of your hair. Start by applying a detangling spray or leave-in conditioner to damp hair to help reduce breakage and make the combing process easier.
Then, starting at the ends, gently comb through each section of hair, working your way up to the roots. Avoid pulling or tugging at any knots, as this can cause breakage and damage to your hair. With regular and gentle detangling using a wide-toothed comb, you can maintain the beautiful, healthy look of your volume rebonded hair.
Use a soft-bristled brush to create volume
When it comes to creating volume in your hair after volume rebonding, a soft-bristled brush can be your best friend. This type of brush is gentle on your hair, allowing you to brush it without pulling or damaging your strands. It also helps to evenly distribute your hair's natural oils, making your locks look shiny and healthy.
To create volume with a soft-bristled brush, start by flipping your hair upside down and brushing your strands from underneath. This will lift your roots and create natural volume. You can also use the brush to smooth any flyaways or frizz, giving your hair a polished look. By incorporating a soft-bristled brush into your hair styling routine, you can achieve a voluminous, healthy-looking style without causing damage to your rebonded hair.
Use a rounded brush to add more volume
When it comes to styling volume rebonded hair, using a rounded brush can be a game-changer for adding more volume and bounce to your locks. Choose a brush of a suitable size to work with your hair length and texture. Begin by blow drying your hair using the rounded brush, starting at the roots and moving downwards.
Focus on lifting the hair at the roots with the brush as you blow dry it. Remember to direct the airflow down the hair shaft to help smooth any frizz or flyaways. As you work the brush through your hair in sections, continue to rotate it outwards to create an outward curl. By using a rounded brush, you can create a fuller and more voluminous hairstyle with ease, making it the perfect tool for those with volume rebonded hair to incorporate into their hair styling routine.
Utilize light-hold styling products to maintain your look
When it comes to maintaining your volume rebonded hair, utilizing light-hold styling products can be a game-changer. These products can help keep your hair in place without weighing it down or making it look stiff. Choose a light-hold mousse, gel, or styling cream that is designed to enhance volume, and apply it sparingly through your towel-dried hair.
Use a wide-toothed comb or your fingers to distribute the product evenly and create your desired style. Remember to avoid using too much product, as this can cause build-up and leave your hair looking greasy. By utilizing light-hold styling products, you can effortlessly maintain your voluminous rebonded hair and achieve a polished, professional look.