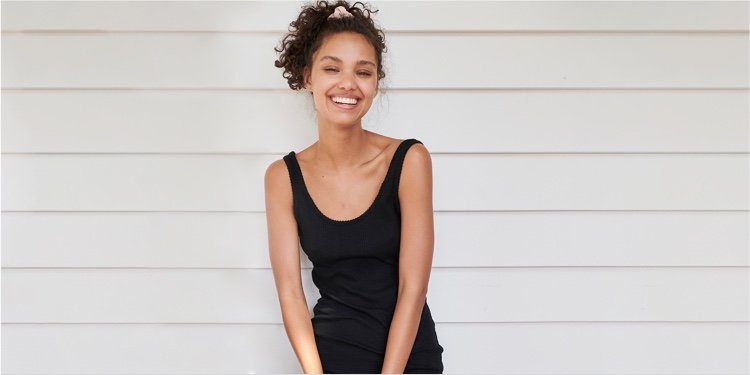 Safety should be a major concern in any industry. Because manpower is the most valuable resource for a company. Work safety clothes are designed to cater to the need of safety apparel and Apparel Empire is one of the best places to get work safety wear in Singapore.
Workplace safety is a must considerable aspect to stay away from accidents. There are several precautions when operating heavy machinery, when working on higher places and when working at night. There are work safety clothes to prevent accidents that can occur while working. These work safety clothes are specialized to be compatible with the nature of work. 
Workplace hazards
Among the hazards that occur at the workplace, there are some hazards happen due to not having proper work safety wear. Some people wear baggy clothes or loose clothes. These clothes can lead them to risk of tripping and falling. If a part of a loose dress caught in a machine, the person will severely be injured or even may lose his life. Therefore, it is necessary to take work clothes seriously to prevent such accidents.
Seasonal clothing is another cause of hazards in the workplace. In the winter, people wear hoodies or coats which contain loose parts hanging on them. During the summer, people wear loose clothes and it is also paving the way to a hazard. It is fatal to be wearing such clothes near heavy machinery. 
Consider as all the moving parts of a workplace as hazardous. A spinning blade or a moving piece of machinery can drag a person nearby to the machine within a blink of an eye. Even a hand drill can catch someone's sleeve and cause injury. Make the workers aware of the risk of not wearing proper work safety clothes at work.   
When working around hot surfaces, or near the flames, it is necessary to wear work safety clothes. Otherwise, loose clothes can catch fire which is very dangerous for the workers. There is a great risk of starting a fire from one person's clothes and burning down an entire area or a facility. As a safety precaution, signs can be helpful to provide warnings where necessary. 
When working at night, working clothes should be visible in the dark. If the working clothes are visible enough to other people at work, it will be a proper way of minimizing unfortunate accidents.
It is important to make people aware of the different signs in different areas and places in the workplace. Another way to ensure the people at work is to check for work safety wear before starting work. It can be a better way of identifying the risk of becoming vulnerable to a workplace hazard.
Custom Safety Vest: Click here to see more collection
The Importance of work safety wear
A company should pay attention to the safety of its employees. Otherwise, workplace hazards can cost them a lot of insurance charges and the company will lose the valuable workforce they possess. Work safety wear is important to prevent having risky practices, accidents, downtime, lack of morale, high staff turnover & missed deadlines. 
Most of the insurance companies require the workers of the company to wear safety clothes as a legal requirement to qualify or the claims. Therefore, work safety clothes play a major safety requirement to apply for insurance.
Work safety wears such as reflective vests provide visibility during nighttime. These vests are popular among people who build and repair roads. Drivers can see the workers wearing reflective vests with the lamps of the vehicles.
Protective clothing can provide additional comfort and warmth apart from safety. Customized work safety wear can be used as uniforms with the labels and logo of the company. It will provide an identity to the wearer. 
Work safety wear in Singapore 
Apparel Empire provides the best work safety clothes in Singapore. Companies can customize the uniforms with labels and brand names on them. 
There are many work safeties clothes available to order online from Apparel Empire. The following are a few of them.
Reflective Vest
Reflective vests have increased visibility to prevent safety hazards. It has 4 standard pockets and a Zip-up vest design. It is available for customization to suit your company's needs.
Hi-Visibility knit Long Sleeve
It is made of 100% Polyester. It is a high-performance Long Sleeve T-shirt Featuring Reflective Stripes and Single Chest Pocket. It has Relaxed, Oversized Fit and Hi-Performance Waffle Knit Fabric to comfortably wick moisture. Hi-Visibility knit Long Sleeve has Sewn-On Premium Reflective Striping for Enhanced Visibility. There is a Reinforced Pocket on Left Chest.
Workwear Uniform – 2pcs work jacket and pants
The jacket consists of an attached snap-button pocket and a zip pocket compartment. There are Sew-on pockets on both sides, around the front stomach area. Adjustable Hem area is ideal for anybody size. The bottom is a Long trouser with front zip and it has a side large size pocket with a snap button.
High Visible Sweatshirt Workwear
Made of 100% Polyester. It is a Zipper front hood and there are 2-inch reflective tapes to enhance the visibility in low light.
High Visibility Zipper Front Safety Vest
100% polyester and high visibility reflective material are used as materials. Apparel Empire has made sure the safety vest is lightweight and breathable. It is washable and durable than the other safety vests available on the market.
Apparel Empire provides affordable work safety clothes in Singapore. Buyers can customize them according to the needs with a few simple steps. You can get a personalized quotation with the product you wish to buy from the website.
It is essential to identify the different hazards in the workplace. Therefore, to guarantee the safety of valuable employees, it is important to provide the required work safety clothes. These safety clothes now becoming popular rapidly. They can be seen in almost all workplaces. It is a sign that people are considerate of safety. It is time to implement such safety in your workplace too.