Types of sandals one can wear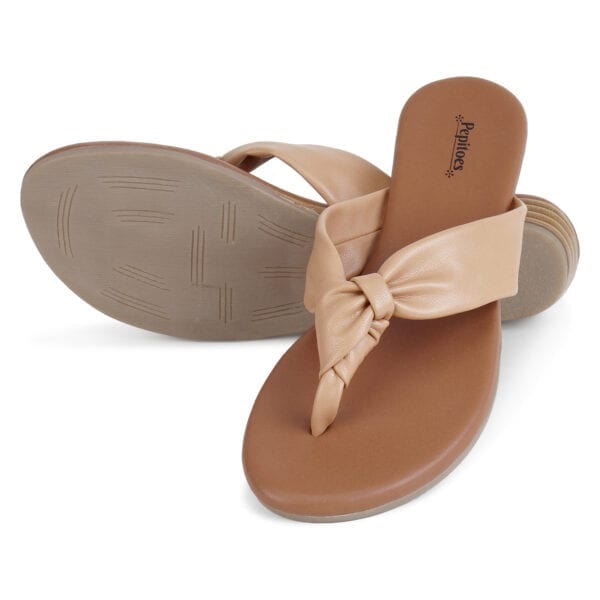 When it comes to comfort in footwear, nothing can compete the sandals. They are never out of fashion and one can wear them throughout the year.
Flat sandals for women are the comfort wears which can be used as an everyday footwear at home or even outside. One can also take them for vacation when they want to relax and do not want to pain their foot with some stylish heels.
Sandals come with different varieties. Here are some variations that one can consider adding to their wardrobe:
Sports Sandals
They are considered to be the most rugged variety. They are waterproof and have comfortable soles. These sandals have multiple straps so that one can adjust them according to their best fit. One can wear them when they are doing certain activities like running, walking or playing on the beach. If one has a lot of errands to do, wearing them and going out is the most comfortable option.
Flip Flops
They are the most popular variety of sandals which are available all over the world. They are not that expensive but they are very much functional. Flip flops are available in different colours, styles and designs and the materials that are used to make them are mostly rubber or plastic. This is considered to be the most versatile sandal which can be a stylish option when one is at a beach vacation.
Everyday Flats
As the name says, the best thing about this variety is that, one can wear them on a regular basis. They have a fairly thin sole and they hardly have any heel elevations. They also come with more straps that flip flops making them more comfortable fit for the foot.
Dressy Flats
They come with a very thin sole and the spaghetti straps are very decorative ones. Some even come with metal buckles or connecting rings. They are available in numerous colours and these flats are perfect when one wants to make a fashion statement. They are mostly worn with dresses or slacks and that too in summer.
Slides
These sandals either come with one wide strap or with more than one narrow straps. They cover the bridge of the foot behind the toe area. They do not have anything to hold them at the heel and hence it is a comfortable and a good fit. These can be worn by both men and women. Sometimes they come with wedge soles as well which one can use as an office casual wear.
Wedge Sandals
They are great as casual office wear. They wedge sole has a single height like a platform shoe which makes them comfortable to wear for long hours. They are pretty stable shoes which one can wear and do a lot of walking or climbing up the stairs.
Gladiator Sandals
These sandals actually originated in ancient Rome and they were worn by actual gladiators. These retro fashion sandals are still not out of fashion.
One can look for different varieties of sandals at online shoe stores.