Top-rated 5 Suppliers to Wholesale Sportswear Activewear in 2021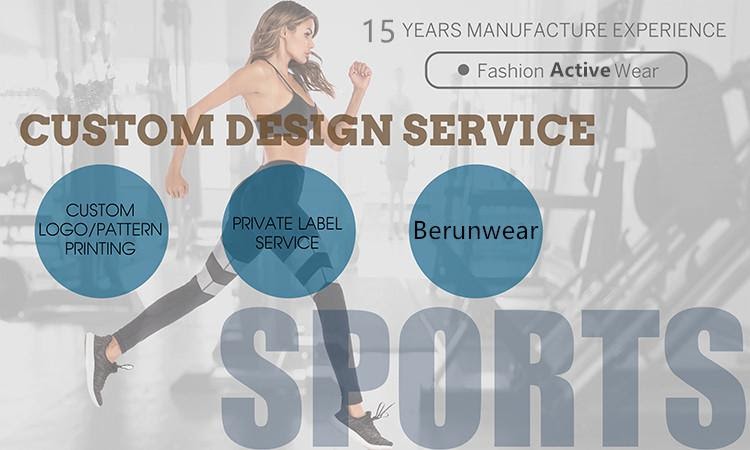 If you are looking for quality suppliers to wholesale sportswear or activewear, this post is the answer. As a sportswear industry specialist, I share with you the top 5 sites you can wholesale quality & stylish sportswear or activewear. But for which one should be your choice, just choose according to your specific need.
Wholesale Sportswear, Wholesale Activewear, are they the same thing?
No, they aren't. Activewear and sportswear are two different types of attire for people leading an active lifestyle.
Sportswear: Clothing designed for wear while playing golf or tennis, hiking, bicycling, jogging, etc.;
Activewear: Men's or women's clothing consisting of separate pieces, as jackets, trousers, sweaters, skirts, and shirts, that are casually styled and can be worn singly or in various combinations for business and informal activity
If your targeted clients are people who love to spend time outdoors and appreciate the importance of fashion and looking stylish at the same time, then you should look for an activewear wholesale supplier. If your major clients are the people who take part in various types of sports activities, such as running, cycling, hiking, fishing, playing football, basketball, baseball, soccer, then wholesale sportswear from suppliers is the right choice.
The good thing is that many sportswear manufacturers can be the sportswear and activewear supplier as well, they produce sportswear and activewear at the same time, so one wholesaler is enough for you.
Top 5 Wholesale Sportswear Suppliers in 2021
Augustasportswear.com
Real USA supplier site to wholesale sportswear and activewear, you can wholesale most types of activewear from them, but for sportswear, they only offer ball game team uniforms. No sports apparel for running, cycling, hiking, fishing, swimming, yoga, marathon, and more.
This site supports customization, provide sportswear accessories, it's already a branded sportswear wholesaler in the United States, you may hear of it, on the website, we can't find MOQ and any other useful information about wholesaling order, their major advantage is locating in the USA really.
Usaclothingmanufacturers.com
It seems like it's a global supplier to wholesale sportswear and activewear, on the website, we can find its address in Australia, the United States, Canada, New Zealand, and the United Kingdom. But I will be a little doubtful about that, if you want to give it a try, you can call the company firstly, their phone number is 1-8552 – 52642 or 0-808-189-0070.
This clothing supplier offers workout clothes, kids' wear, flannel clothing, men's' wear, and women's clothing. So I feel it's an activewear wholesale supplier, not a sportswear supplier. Its production base should be in China after I checking the whole homepage, so this should be a Chinese activewear supplier.
Fitnessclothingmanufacturer.com
I think there should be some relationship between the Usaclothingmanufacturers and Fitnessclothingmanufacturer. Their websites are very similar, maybe owned by the same company, or one copy from the other. The Fitnessclothingmanufacturer site is specialized in sportswear or fitness wear. On the website, there are Dance Clothing, Sports Bra, Fitness Caps, Fitness Pants, Fitness Socks, Gym Bags, Gym Clothing, Running Clothing, Swimming Clothing, and more.
They also mention on the website, "We have our headquarter in Beverly Hills, California, USA and have a corporate office in Sydney, Australia and spreading our business worldwide". Here is their USA phone number +1 855 525 2642, to verify their truth, you can give a call as well.
Gymclothes.com
You can get much important information from this activewear wholesaler, yes, it's the site to wholesale activewear, not sportswear, because their clothing style is activewear. They have specific USA/AU/CA/UK/ES/EU pages, but none of them can prove this site is manufacturing and shipping from those countries. So be aware of it!!!
After browsing their whole website, we know they support order to return, international shipping, multiple payment options, including cash on delivery, however, I don't think they are the key factors for any sportswear or activewear wholesale suppliers. What we care about most is the MOQ, Lead Time, Fabric Quality, Customization Ability, and Order Price. They are not mentioned at all!
The top-rated 4 wholesale sportswear suppliers may make you disappointed. But now, the 5th one Berunwear, this site won't.
On the homepage of Berunwear, we know it's a sportswear & activewear manufacturer and supplier, supporting customization and wholesale service. Its catalog is divided into 8 groups, running clothing, cycling clothes, team wear, event wear, activewear, rowing clothing, fishing wear, and yoga garment. So that's the supplier which you can wholesale sportswear and activewear at the same time.
Plus, from the homepage, we also know that it's an over 15 years' clothing company, having a self-own factory, offering free & professional consultation and design, providing private labels, supporting lower minimum order quantity. All features you are looking for from a quality sportswear wholesale supplier, Berunwear has them.
I even notice the Berunwear can manufacture face masks, neck gaiters, and other promotional products, on their case studies pages, you can see many successful cases they help the worldwide clients to become profitable sportswear or activewear shipping sites. All of these are can prove Berunwear is a reliable place to wholesale sportswear and activewear in 2021.
If you don't believe it, visit here https://www.berunwear.com/ to check by yourself.
How to Wholesale Sportswear after Choosing a Manufacturer or Supplier?
No matter which sportswear or activewear wholesale supplier you choose, the order process should be like this, just keep in mind, you need to be careful and serious in each step, otherwise, you can't get what you want.
1. Design Your Own Sportswear or Activewear
Talk with the designers of the company, design out your own sportswear or activewear style. Or if you want their current style, that will be much easier.
2. Create a Tech Pack
The company will create a tech pack for your clothing, it contains the professional drawings, fabric, color, and sizing information, serves as the specification and design file for your custom sportswear.
3. Make Samples out
The supplier or manufacturer will make the samples for you and ship them to you. Once they are arriving, check carefully on the details, if you find anything is wrong or not good enough, you still have the choice to change before the bulk manufacturing.
4. Send Payment
You need to send money now, so the company can manufacture the sportswear or activewear clothing for you. If you are a new client, full payment is needed. Or if you have a very large wholesale order, you may require a partial payment from the site.
5. Produce the Clothing
Now it's their job, what you should do is waiting for the production. You can tell them to send you images or videos to check their schedule, and the inspection on the apparel should be carried out too. If you are not familiar with that, ask your wholesale manufacturer.
6. Ship the Bulk Order
If you choose overseas suppliers or manufacturers, there will be duty or tariff issue, experienced wholesale companies like Berunwear will help you to handle that, but if you are using a new hand, you have to clear the custom by yourself.
Are there any Wholesale Sportswear Drop Shippers in 2021?
Usually, sites to wholesale sportswear or activewear are manufacturers or factories, they are the companies sending your order to your warehouses, not your customers directly. If you want to find out the wholesale sportswear suppliers do dropshipping, Aliexpress may be a choice.