Shop For Maternity Clothes Online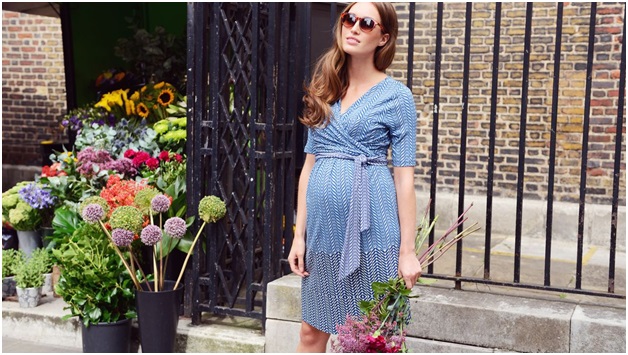 Pregnancy and motherhood are some of the most wonderful experiences in the world. This is said to be one of the greatest, loving, precious moments for mothers and their families. This is a natural phenomenon like no other in the world. For expecting mothers, pregnancy and maintaining a sense of style has become a priority these days. With fashion so overwhelming these days, even the pregnant ladies want to look and feel beautiful and stylish.
When it comes to pregnancy and fashion, there are limited choices that one can choose from. There are certain clothes that you cannot wear and pull off effortlessly.  Maternity clothes have now become and thing and designers and brands design clothes for pregnant women because they are so in demand. You can find amazing maternity clothes online that you can pair with comfortable footwear and jewelry and still look like a fashion goddess.
Maternity clothes shopping tips
There are plenty of styles and clothes that you can wear while you are pregnant. You don't have to follow the "supposed" fashion rules but follow your own heart and fashion sense, only with a little help of course. This article will provide you some of the most amazing fashion style tips for your maternity wardrobe. Some of the tips are as follows-
Shop less
Remember that these maternity clothes are clothes that you will be wearing for only a few months. You don't have to invest a lot of money on maternity clothes. You can find some good-quality and cheap maternity clothes online. Thousands of shopping websites offer a great variety of maternity clothes. You can even shop during the sale to avail amazing discounts and coupons.
Look through your existing wardrobe for clothes
You would be pleasantly surprised if you look through your existing wardrobes and find some clothes that you can wear during your pregnancy.  You can very well find loose, comfortable pieces that will work perfectly with your pregnancy.  You can even rock your body-hugging dresses during your early terms. You can pair blazers, coats, sweaters, and jackets with your outfit to bring some glamour and class.
Comfortable footwear
When it comes to footwear, go for comfort over anything else. You can make a statement by wearing a floral dress with a pair of comfy, colorful, strappy flat sandals. You can team up your blazer and pants with flat boots. Sneakers and flat shoes are your best friend during pregnancy and they look great too.
Wear accessories
To make your outfit look effortlessly glamorous, you can wear artificial gold and silver jewelry. They can make a simple dress look amazing.
When you shop online, make sure that you are purchasing from a trusted shopping website for maximum customer service and satisfaction.