Pros & Cons of Investing in Cotton Bedsheets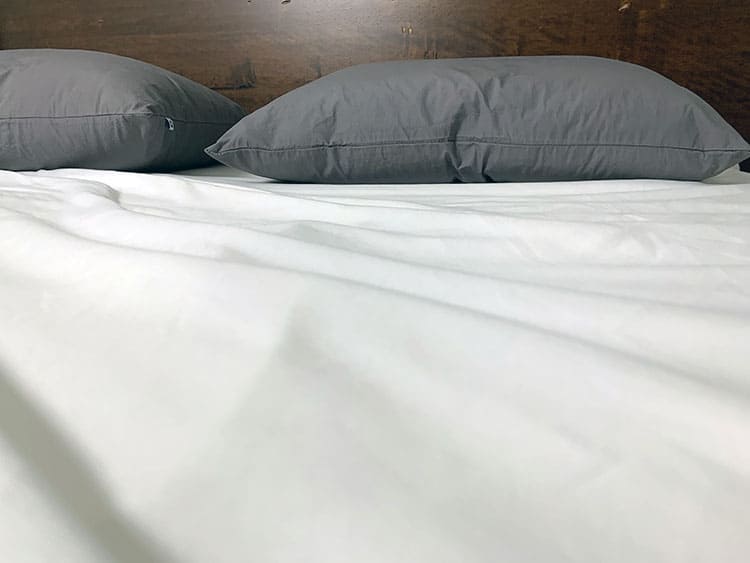 Bedsheets play an essential role in the quality of sleep you get. The more comfortable your sheets, the better your sleep will get. When you buy bedsheets online, it can get confusing to pick out so many options provided.
A goodnight's sleep can make everything better, and the sheets play a significant role. Cotton bedsheets are a top choice. Many people focus on thread count and colour rather than considering weight, material and such things.
Why Cotton?
Cotton bedsheets are the most picked option online since they are the best for all seasons, especially summers. Pure cotton is the most breathable fabric, and it resists stains. It's effortless to wash cotton as the colours come out very quickly and always look clean. The fibre in the cotton sheet makes it even softer than the other materials.
Another reason to pick cotton is if you like all-all-natural material over the others. Look for a 100% cotton bedsheet to know you're not getting a blend of anything else with it. Stellar Home has the best pure cotton bedsheets with many options to pick from that can go well with your room.
Review of Stellar Home Bedsheets
Stellar Home mostly only has good reviews for their bedsheets online; they are outstanding in the business. They have a range of bedsheets with sizes from single size to king size made out of pure cotton. But obviously, cotton has its pros and cons.
Related Products:
Pros
Cotton sheets come in a wide range of styles, colour and patterns.
All the cotton bedsheets are super breathable fitted sheets which helps you stay cool in summers and warm in the winters
Cotton removes the moisture from your skin that enables you to sleep better
Natural fibres are always recommended for people with sensitive skin or allergies
If buying organic material is essential to you, cotton should be your choice
Stellar Home has the best reviews for its cotton bed sheets on amazon. And even Flipkart. Some said it was worth the money and many said they loved how soft the fabric was.
Cons
Cotton wrinkles a lot faster and efficiently than other fabrics. They can minimize them by ironing right after they get washed.
Cotton sheets can get more expensive sometimes, mainly the most comfortable ones, since they are made out of the purest fibres.
Since it's a natural fabric, they shrink more than human-made fabrics. To avoid shrinkage, wash your sheets on a warm cycle and hang them to dry faster.
In this case, there are comparatively lesser flaws while buying cotton bed sheets because people prefer them a lot over the other fabrics available online.
Stellar Home also has a wide price range, so even the price isn't an issue mostly also; they are always running a discount on some of the other cotton bedsheets like these, the Lilly collection in blue they are on a 30% discount right now. This makes it easier to get the best cotton bed sheets online in a reasonable price range that last for a long time and are durable.