Long Sleeve Dresses Comfortable for Every Season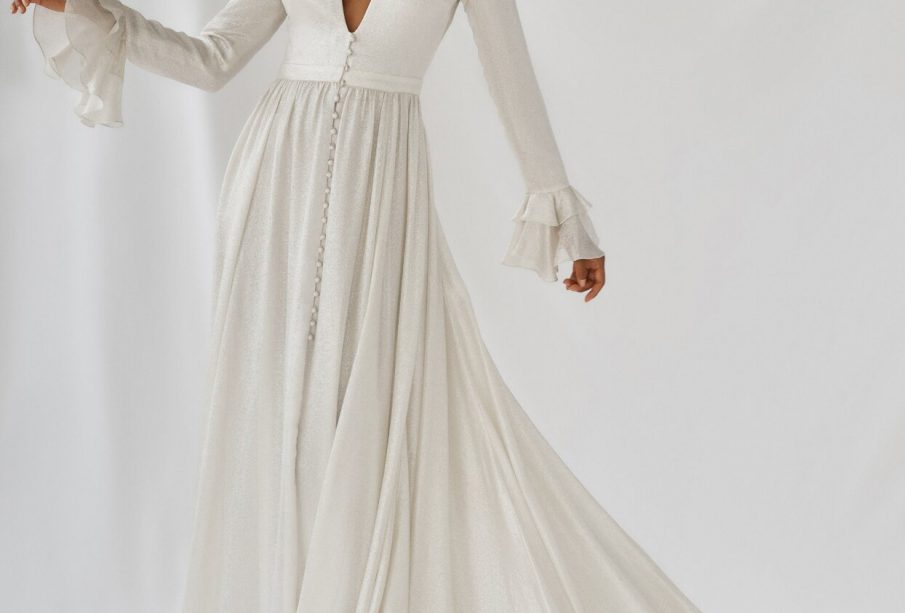 Floral, bright, white, and short-sleeve are wardrobe staples for most women during summers, but fall is different. As the temperature starts dropping, you must be prepared to embrace long sleeve dresses for the cooler climate. After all, the season is here to stay. 
However, a long sleeve dress is not just good for the fall or winter. It is also worn during other times of the year. Moreover, the hue or color palette does not have to be increasingly drab. Some of the latest trends of the season would have colorful printed dresses with mix-and-match sequins for a stylish look. Do you remember Selena Gomez wearing the printed long sleeve min-n-match dress by Rixo at the beginning of this year? She looked so cute.
The only trick to wearing dresses when it is cold is to style them up properly. Swap out the summer accessories for loafers with socks or midi boots. Alternatively, you can layer the snug turtleneck beneath, or even style your outfit with a matching oversized cardigan. 
Long Sleeve Dress is Elegant and Graceful
Western-style long sleeve dresses are fashionable and elegant. These dresses have been in fashion for a very long time, and it is here to come back time and again. Since the colonial times, long sleeve dress has always lent a fresh and elegant look to women. Whether it is a cuffed sleeve or embellished detail sleeve or the flared-hem variety, long sleeves would never go out of trend. 
In today's time, these dresses have successfully imbibed the trendy designs from the West in their making, which is considered fun and elegant. From the subtle and modest to the attractive and ultra-hip variety, you can choose from a wide range of styles, colors, patterns, and materials. 
Know your Options
If you are still in doubt about the type or quality of long sleeve dresses, unsure about the length and fit, let's get deeper into the world of these fashionable dresses.
Mini Bandage Dress:

Heard about it? Seen it? Mini bandage dresses are generally full-sleeved because of many reasons. Firstly, these are mini dresses, which means the length is much above the knees. Secondly, it is a bandage dress, which means it is going to be a snug fit. Geometric patterns and monochromes are the best bet for these types of dresses. 

Mesh Mini Dress:

A mesh mini-dress reveals the body with a mesh, flaunting your curves. These dresses are mostly long-sleeved because of the simple fact that it complements the mesh. Choose your color – red, black, blue, or green.

Knit Maxi Dress:

Knit dresses are also long-sleeved as the purpose of this type of dress is to keep the body warm. Typically worn during fall and winters, light hues are the best choice for this type of dress. 

Open Back Maxi Dress:

If you want to bare your back, long sleeve dress is your best bet. Whether you choose to go a block color or a print, open-back dresses with full sleeves can adorn your beauty and take the style factor to another level.
With so many options, it's time for you to choose at least one long sleeve dress idea from the list. Did you decide?