Is There a Difference Between HIFU and Ultherapy?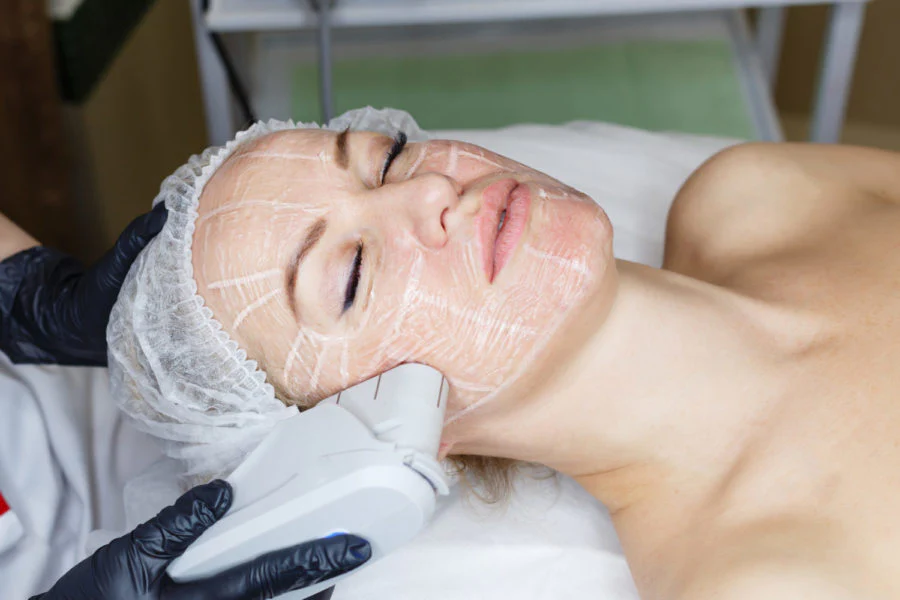 You feel better when you look good. We've all heard this statement before, but what does it mean? For various people, it means different things. For some, it involves purchasing new clothes as their bodies change. Others are concerned with maintaining their skin appearing youthful and fresh. However, getting a surgical facelift might be intimidating, so Ultherapy as well as Hifu in Singapore are becoming increasingly popular alternatives.
Ultrasound energy is used in both skins tightening treatments to promote the body's natural collagen synthesis in the hopes of renewing and tightening facial skin. This article will look at a few more parallels between the two.
Elastin and collagen stimulation will result in patients' tighter, firmer, and brighter skin. Ultherapy as well as Hifu devices, on the other hand, differ in a number of methods, from the technology which they utilize to the skin lifting and tightening outcomes they achieve. We'll look at the differences between Hifu and Ultherapy and determine whether treatment is right for you.
Ultherapy vs. Hifu Treatment in Singapore
Ultherapy and Hifu are non-surgical skin rejuvenation and facelift options. The main fibers that builds up our skin's connective tissues are elastin and collagen proteins. They help keep the skin's suppleness and firmness by supporting its structure and foundation. Both, however, deteriorate as people get older, resulting in sagging skin, laxity, and the appearance of wrinkles and fine lines.
Stimulates Skin Renewal
Our bodies are prompted to start creating these proteins by Hifu and Ultherapy technology. Ultrasound waves penetrate through our skin's connective tissues and regenerate new elastin and collagen to reinvigorate skin firmness and suppleness. Tighter, fresher, and elevated skin appears more young, supple, and nourished.
Are Hifu and Ultherapy the Same?
Many individuals mistakenly believe that Ultherapy and HIfu are equally the same things. Ultherapy works in a similar way to Hifu, however, it also includes real-time imaging. Furthermore, while both treatments employ ultrasound to promote natural skin renewal, the ultrasonic beams used in each therapy are different.
How Ultherapy Works
Both procedures use specialized heat energy to accelerate collagen formation. Temperatures between 60°C-70°C are ideal for promoting collagen synthesis. During these temperatures, skin tissues are damaged, and our body begins a repair procedure by creating new elastin and collagen proteins. Hifu uses High-Intensity Focused Ultrasound, whereas Ultherapy utilizes micro-focused ultrasound (MFU) beams. The main distinction between these two procedures is how the beams are administered to the much deeper skin layers.
What is Hifu Treatment?
Hifu in Singapore is a recent therapeutic skin tightening procedure. Cosmetic doctors are increasingly using it to tighten skin and reduce wrinkles.
How Does It Work in Singapore?
Hifu functions by focusing numerous beams of ultrasonic radiation on specific regions through an acoustic lens. To produce new elastin and collagen, the energy is administered between the depth of 1.5 to 4.5mm underneath the epidermis.
Imaging technology is not used by Hifu. As a result, doctors are unable to see the skin layers they're treating or the impact of the beams on the skin. Because therapists can't see the skin layers they're treating or how Hifu is working, it's been regarded as a "blind" skin tightening procedure.
How Does Ultherapy Treatment Work?
On the other hand, the Ultherapy machine uses ultrasound imaging and micro-focused ultrasound (MFU) energy. A specialized applicator is used to deliver the energy of the ultrasound to the similar depths of skin that aesthetic surgeons address throughout surgical facelifts. The skin tissues are then heated by ultrasonic radiation, which causes thermocoagulation, which stimulates the production of new elastin and collagen proteins.
Ultherapy's unique DeepSEETM visualization technology pilots the entire procedure. Clinicians can observe the anatomy of the muscles, skin, and bone while they administer the therapy using this unique imaging gadget. This permits the practitioner to focus on parts of the skin that are lacking in collagen, enabling them to address the skin accurately and also safely in those places.
Ultherapy vs. Hifu Treatment Depths
Both Ultherapy and HIFU treatments work at a deeper level of the skin. Depending on a patient's specific demands, we can modify the depth. We may need to address deeper layers to renew the skin's foundations if a patient has extreme skin laxity. We can use ultrasonic waves at 3.0mm, 1.5mm, and 4.5mm depths.