How Victoria Beckham Took the World by Storm.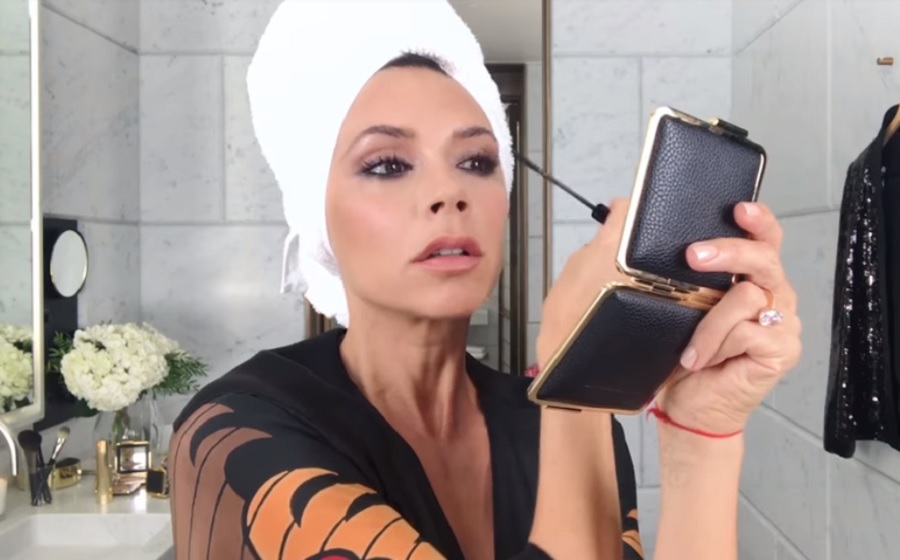 Victoria Beckham has accomplished something that not many celebrities manage to do. She has reinvented herself from the nineties pop star to a fashion designer that is a household name. She may have been apart of the largest girl band ever to exist but she has taken their fun, catchy slogan "Girl Power" and literally ran with it, carving out a name for herself in the extremely critical, hard to break into world of fashion.  
Casts your minds back to 1994 and it may have seemed difficult to imagine Victoria as one of the world's leading fashion designers. She was always known as the girl who loved fashion, earning herself the nickname 'Posh Spice,' however her outfit choices back then would not have been classed as high-end fashion. With her rise to fame and subsequent marriage, her and David quickly became style icons, often appearing together in coordinating outfits and literally taking the world by storm. The world went Beckham mad.    
It is not uncommon for a celebrity to collaborate with a designer and release a product, whether that is clothing, makeup or household items. In 2004 Victoria did just this, releasing a limited-edition line with Rock & Republic called VB Rocks, the collection consisted mainly of jeans that were a hit with women everywhere. Typically these brand and celebrity partnerships do well because of the reach that their fame has brought them but rarely does this equate to a lifelong partnership or a change in career direction. New celebrities come onto the scene, new collaborations are born and another craze begins. The world goes on. However Victoria has turned her love of fashion into a career that has dazzled and marvelled people. Her status may have helped to give her a step in the right direction but to last in the world of fashion designing you have to have more than just a name. You have a to have talent, likeability and a product that people want to come back to time and time again and it seems that people are doing just that.  
What started off as a range of ten dresses that launched in 2008 has turned into a collection of clothing, accessories, eyewear, handbags and makeup with 400 stores in over 50 countries. In 2011 her brand won Designer Brand of the Year at the British Fashion Awards, cementing her place as a respected fashion designer.  
Victoria is a woman designing clothes that women want to wear. Along with the growth of her business, her own look has changed from figure hugging little black dresses to a modern look of midi-length dresses and tailored trouser suits all the while keeping her trademark elegant and sleek style that we have all come to know her for. Many people believe that something that has helped is that Victoria actually wears the clothes that she designs herself. She knows what women like and what makes them feel good. When a woman feels amazing then she can do extraordinary things. For her advertising she doesn't enlist the help of supermodels and instead she is literally the name and face of the brand. When she wears an outfit before it is released there is a waiting list and season after seasons her lines sell out.   
At the end of the day Victoria is a woman. She is a wife and mother who despite her fame and status is at the bones if it, just like anyone of us. She has dreams and ambitions. She stumbles and gets back up again. Her change in career direction did not happen overnight and wasn't without its ups and downs. However one thing is for sure, she is proof that through hard work, determination and sheer grit, the world is what you make it.