How to Throw an Elegant Virtual Party in 2020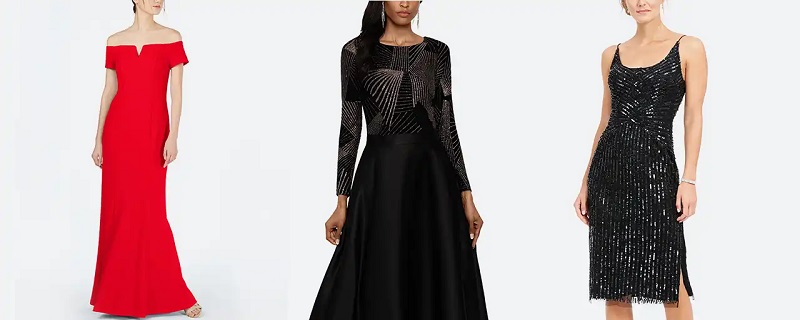 Many of us have been left frustrated and disappointed after our events have been canceled due to the pandemic. Proms, birthday parties, festivals, award shows, weddings, and anniversary parties have all been postponed.
The newest trend to have emerged as a way for people to avoid rescheduling or canceling their events is to take them online.
If you, like many others, were planning to host an event but are no longer able to physically host, consider throwing the very same party online! Here are a few ways you can make sure your event is a success, even if you've never done anything like this before:
Don't Ditch the Dress
Just because the physical event has been canceled doesn't mean you can't get all dressed up! If you're going to host, you're going to need to find the most incredible of evening dresses to set the tone of the night.
Tell all your friends that this is the event of lockdown, and to dig out their fanciest dress. If it's going to be just the girls, feel free to make it princess themed, but make sure they know that it's an elegant event. Who says you can't host a black-tie event from home?
So, tell everyone about the dress code and start looking through your evening dresses, or head online to buy a new one. You may not have to worry about your shoes so much, given that your bottom half will most likely be hidden, but that puts even more importance on how you style your hair, makeup, and jewelry.
Since your guests will likely only see your shoulders and torso, you should consider wearing something a little more dramatic. Maybe choose a luxurious material like silk or velvet, or a bright color you may be too nervous to wear in real life. This is a great opportunity to experiment!
Once you have decided on what sort of elegant look you're going to bring, it's time to prepare your home for the big night!
Set the Date
Next, set a date for a night all your friends are available. It's best to discuss this a little before sending out your group invitation since lockdown has meant many people are joining family calls regularly or participating in quizzes. You need to ensure your event is the priority.
Pick the Platform
Choose how you'll reach your guests. There are many different services to choose from, depending on how many people you are expecting. Choose from Skype, Facetime, Zoom, or another service. Make sure you know how to use it in advance – a test run is a great idea – and ideally choose one the majority of your friends have used, too.
Plan and Do a Little Decorating
If you had hosted this gathering in person, there's no doubt that you would have decorated your home, so why should this event be any different? Think about how you want your guests to see you and the sort of ambiance you want to create. Light some candles, put up some string lights, make sure everything is nice and tidy, or put up a backdrop.
 Prepare Your Refreshments
While your guests technically won't be able to share your delicious hors d'oeuvres in person, they can make their own selection of treats, and you can all compare what you've "brought to the party." And when it comes to beverages, nothing says elegant like champagne or a cocktail!
Host the Event, and Consider Getting Ready Together
All that's left to do is enjoy your virtual event! If it's just you and your girlfriends, why not get ready together too? After all, that's half the fun of these events, so you may as well enjoy that time together virtually.
Throwing a soirée is always exciting, and although you won't have your friends physically beside you, there's no reason you can't still enjoy a fabulous cocktail or two with your nearest and dearest! Some would say that half the fun of hosting a party is the ritualistic element of getting ready.
It can be very relaxing and cathartic to take the time to apply some makeup, style your hair to compliment your dress, then changing into your beautiful evening dresses and show off your recent purchases. Your guests will love the chance to dress up and get together for an evening, and it will be a great way of helping each other look forward to better times!