How to Style an Apple-shaped Body?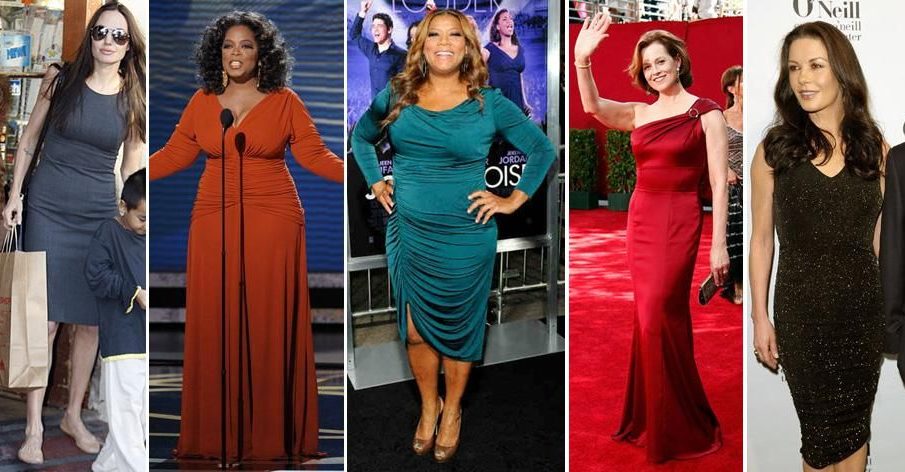 We have met so many women who have apple-shaped bodies and think fashion is not for them. They want to create an image that reflects what they are. Due to irregular body shape, they fail to achieve it. We believe styling is related to the clothes and accessories, not the size and shape of the body. If your styling taste is good, then you can reflect the image seamlessly in front of anyone.
Apple-shaped women have insecurities that don't look good in skinny jeans. We also have seen that many women claimed to the fashion industry that they have to change the design, and ideas so frequently. And it makes them frustrated about what's in the trend. Ladies, in terms of the fashion industry, change is good, and making changes that feel right is liberating. Wearing the same patterns of clothes makes you bored. That's why the fashion industry works so hard and better to make unique pieces for you.
Do you have an apple-shaped body? Then don't be sad, just rejoice! In this blog, we are going to show you how to look confident, beautiful, and smart in the best possible ways.
Ways to look good in an apple-shaped body
We start this guide on styling tips from the neckline. There are two types of neckline suits an apple-shaped body stated below.
V-neck. It looks elegant, emphasizes your bust, and gives you a super flattering feeling. You will get a deep v-neckline in the nighties, and lower-V-neck line in the tops and wrap dresses. If you want to add a sense of styling in your wardrobe, then always purchase V-neckline tops and dresses. A V-neck is a perfect tool to create a swan-like neck. Never go for a high neck if you have an apple-shaped body because it makes you feel bulkier.
Scoop neck. It is a low round neckline which looks good on an all shaped body. If you are bored with V-neckline, you are free to purchase scoop neckline based tops and dresses. The more attention to the bust gives you a cleavage look.
Dos and Don'ts fashion for apple-shaped body woman:
As you work your way through this guide, you will figure out how to pick clothes unquestionably. However, first, let us engage you promptly with some key points.
Don'ts
Wear clothes that are loose and long. It is much better to have fewer clothes in your closet that fit you well instead of numerous that don't. Reach for intense colors, the sort that is regularly children's school uniform.
Mix fabric textures so that your body is full of busy eye-catching materials.
Pick shapeless clothes or the clothes that excessively occupy like long skirts, dresses.
Dos
As you have an apple-shaped body, it doesn't mean you always have to wear loose and long clothes. Ensure you get the clothes that fit your body, and search out the labels that cater to your size. If you want to alter the length of the clothes, you can.
Add colors to your closet. But, consider the colors that reflect your body shape and make your slimmer. Consider fabrics that are airy and rich opulent. Choose garments that are high in the definition. Never wear plane clothes, high graphics design based tops and t-shirts give you a stylish look.
Before going outside, stand in front of the mirror and check your wearing top, skirt or jeans. If your outfit gives you a balance styling sense, then wear it.
Never forget to wear accessories that suit your outfit. Watches, bags, bracelets, belts will finish your look.
What kinds of sleeves suit an apple-shaped body?
The sleeves that tailoring the art are batwing sleeves and puffed sleeves. The batwing sleeves are found in soft jersey fabric. If you want to add volume around the shoulder, then you can go for puffed sleeves. Avoid it if you have a large wide shoulder.
You are petite and apple-shaped, which means your legs are sexy, and your shoulder is broad, and your abdomen side is a little bit fluffy. With fashion for apple shape body there is always so much choice, but don't be confused. When it comes to tops, you can wear the kimono top that has large square sleeves and can be loosely fitted to your body. Blouson dropped waisted tops are also another good option for you because they have a type of neckline that can gently make the upper body shape looks good, and a soft fabric covers your tummy area effortlessly.
Final Say
We hope this comprehensive guide on styling tips for apple-shaped body help you a lot. If you are looking for the best shopping platform that offers you a wide variety of latest design and pattern-based outfits, you can check out Yishion Clothes.