Fashion accessories 2020 for women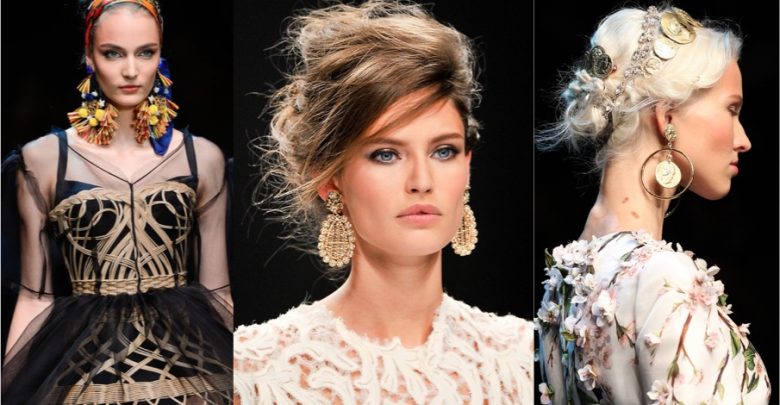 In any complete look, you cannot miss accessories, so today; we present all the trends in accessories for women 2020. We can include wallets, shoes, hair clips, jewelry (earrings, necklaces, and bracelets), hats, and sunglasses within the category of accessories for ladies in summer season. In hair accessories, they will be seen pirate scarves, XXL headbands, hairpins with pearls, and diamonds.
Below are few of Fashion which is liked by most of ladies these days:
The Geometric Glasses
With the warm weather approaching and the sun shining, you will definitely have to start thinking about protecting eyes with some amazing glasses. This season, say goodbye to micro lenses and wear larger-than-life sunglasses. The sunglasses with rectangular and hexagonal frames. They are worn, especially with crystals in pastel colors. One of the most seen in street style is feline glasses
Headscarf

It is an accessory which many of us use from our childhood. You can give it multiple uses like tying it on the handle of a bag, tying it around her neck, or braiding it in her hair.
Belts of all sizes

Belts become the best allies for chinos, skirts, and shirt dresses. The best way to mark the silhouette. You will wear the belts of all sizes, from chain-type metallic versions to leather widths.
Raffia hats

Who doesn't like a hat, especially a big one? Add the perfect drama to any outfit. Wide-brimmed hats are all the rage this spring, giving a bohemian/gypsy look. You can choose either a straw hat for the beach in the shape of a hat or visor. Not only for the beach, but you can also use it all day.
Headbands

The thick cloth headbands, a very eighties accessory. Ideal for windy days on the beaches. In online market one can find different variety of handbags matches with your dress.
Hair buckles

 The accessory most used by all the little ones in the eighties and nineties returns with great force. The hairpins are intended to be used without being seen because they work from the inside to hold the complex hairstyles. But this season, they come to light, either in their simplest state or full of designs and glitter-encrusted with the strait.
XXL hoops
In jewelry, the Hoops stand out. The big earrings fashion is a jewelry trend that never goes out of style, but every season we see some adjustments that make the style even more relevant than before pending.
BAGS
The short and crossed shoulder straps are approximately at chest height, standing out as a primary complement to your outfit. We see them in strident colors, with cute little key chains and even interchangeable striped ribbons.
When I talk about the fanny packs "with a little boy," I mean the 2020 version of this polarizing accessory. The number of lovers & haters who argued about the validity of fanny packs was not enough, because now they are sold with a smaller purse tied to the same ribbon.
One can buy all these accessories at one platform, i.e. from the Prtya.