Explore Traditional Outfits of Malaysia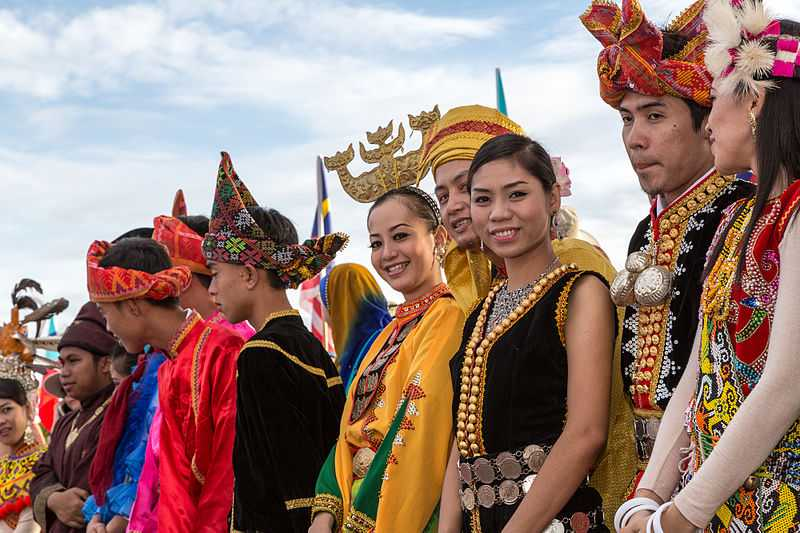 Pakian or Malaysian clothing reflects a rich kaleidoscope of culture, vibrance, and authenticity. From fabrics to designs, colors, to motifs, Malayan clothes are a soft yet vibrating fabrication of traditional culture and modern twists. With the evolution of lifestyle, the Malayan Outfit genre has also undergone significant dynamicity, yet The Malaysians are so much in love with their traditional outfits. The discussion about Malaysian clothing's grandeur would be incomplete and half-hearted if one does not speak about the two most popular Malayan dresses – Baju Kurung and Baju Kebaya. These are the proud ambassadors of Malayan outfits and are the face of Malaysian clothing across the globe. Both of these outfits are icons of Malaysian culture and, of course, prestigious and beautiful.
A Dress which is found in every Malaysian Woman's Wardrobe
Acclaimed widely as the national dress of Malaysia, Baju Kurung is the symbol of modesty. This dress is also trendy in Thailand, Indonesia, and Singapore. It is a typically enclosed and loose-fitting dress consisting of two parts. Baju Kurung is the dress for women, whereas the similar one for males is Baju Melayu.
Baju Kurung for women is one such piece that is present in the wardrobe of every Malay Woman. There are two counterparts of this dress – a skirt and a blouse. Here how it typically comes:
The skirt has a straight fit and is featured with pleats.
The blouse's top is usually quite long, and the sleeves are either three quartered or full.
The skirt is comparatively simpler than the top.
Both the counterparts are loose and never in a skin-hugging fit.
The top has a beautifully defined neckline often adorned with precious stones and embroidery work.
The common materials used for weaving this dress are rayon, silk, and cotton. Traditionally it was only silk and cotton.
The use of sarong enhances the beauty of Baju Kurung.
Baju Kebaya
If we trace the lines of History, Kebaya is not indigenous to Malaysia. It is a dress that migrated from Indonesia, but now it is very much in Malayan Clothing's veins. Today, it has become a popular traditional attire of the country. Kebaya also consists of two counterparts – a skirt and a blouse and here how it typically looks:
The skirt is similar to Baju Kurung- a straight fit with pleats.
The blouse for Baju Kebaya is front open and is quite stylish.
The extensive use of floral motifs makes the blouse incredibly gorgeous.
Women often use brooches to highlight the beauty of kebaya blouses.
The sleeves are long – usually, three quartered.
To get the best tailored traditional clothes in Malaysia, Lai Chan Fashion is all set to help you out. We are an experienced brand with the potential to revolutionize your look and your wardrobe. Our handpicked collections speak of the Malaysian culture, and jazz up your style is our priority. Not only new dresses, but we also offer premium quality alterations and repair services. Lai Chan Fashion is a brand dedicated to the twining of comfort and quality.