Elle Cover Lucinda Sky – Early Life and Career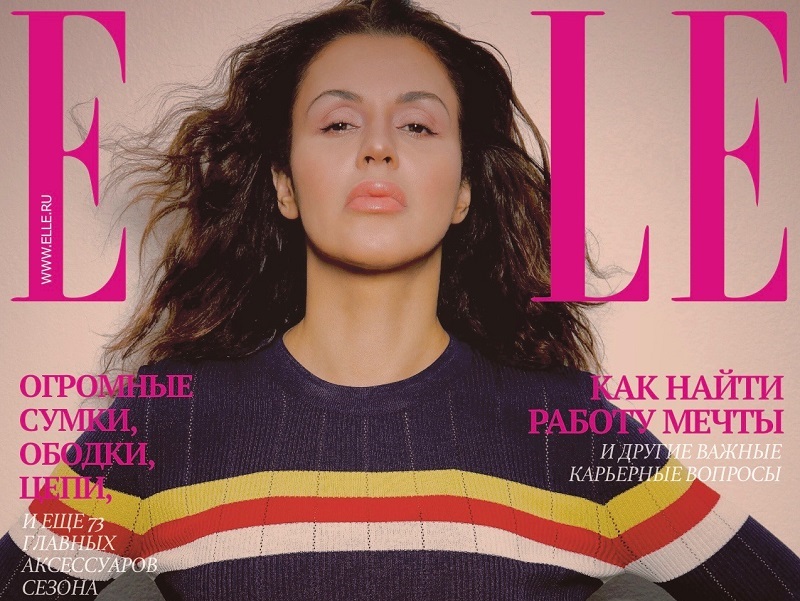 It was the 'Spring/Summer' issue of 2016 of the famous French magazine 'Elle' which caught the fantasy of all hot-blooded men around. With the perfect curves found at the right places from the clinging wet swim-suit, Lucinda Sky looked every bit a Siren out of the seas. Something was captivating about the shot, where a glimpse of beauty, sensuality, and traces of melancholy was observed in perfect harmony. It was because only Lucinda Sky could give such a photograph that went on to be iconic in its rights.
Early Life and Career
Born to a Russian mother and Armenian father, Lucinda Sky often shuttled between both worlds. However, things were not exactly great for the little girl as she struggled with an abusive and alcoholic father. After her mother succumbed to a long battle against cancer, Lucinda soon learned early in life to support herself. It was then that her childhood dream of modelling finally caught her attention for real. It was in Moscow, her hometown as a child, where she first got her to break into the world of glamour. Her modelling career grew, as she had a face that was beautiful but unique and sure enough that caught the attention of all the right people in the business.
It was not just the modelling world, but as a creative person, Lucinda wanted to expand her horizons. It was her quest for more that landed her in a few significant photo shoots. With a face that demands attention and eyes that hold the attention, Lucinda was every photographer's dream. The pictures were never merely fashion photographs, but they spoke through her 'unique serenity' that often oozed out of the covers. No one can forget the Russian edition of Elle 2016 which was shot by Miller Mobley, in a creation by Michael Kors. This point-of-time had Lucinda in a power-position where her confidence over-shone her beauty and the cover was a significant hit.
What people do not guess is that this supermodel is a survivor and a star. When she was diagnosed with a rare autoimmune disease, Lucinda was ill and alone. But being the hero that she is, she soon fought back and survived the illness by adopting a 'holistic approach' that includes medications, nutritious diet, exercises, and mind healing practices. In her self-reflection, she declares that her illness gave her a chance of introspecting her life in a manner never done before. She grew stronger and emerged a true 'hero' to restart her life on a 'clean slate'. Today, the supermodel is on her way to pursue her childhood dream and once again ready to rule the ramps.