Bra Basics: A Quick and Easy Guide to Bra Shopping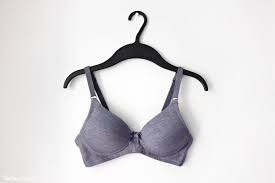 Are you overwhelmed at the prospect of shopping for a new bra? The size charts seem like algebra equations, and it is impossible to keep track of all the different types and shapes.
To take the hassle out of bra shopping, follow these four tips. With persistence, you will find a garment that is the perfect fit for you.
1. Shop at a Specialist
Before you start your hunt for the perfect bra, you need to know where to look. Rather than shopping at a generic retailer, you should shop at a store that makes bras specifically for your body type. For example, Lulalu creates AAA, AA, and A cup bras for people with smaller chests; meanwhile, Torrid designs bras for people between sizes 38B to 50H.
2. Get Measured
According to Oprah, Huffpost, and Harper's Bazaar, 80% of women might be wearing the wrong bra size. This statistic is debated amongst lingerie experts, but no matter what the specific percentage is, the point still stands: finding a good bra fit is difficult.
To combat chaffed skin, poking underwire, and sagging straps, get measured. Most lingerie shops offer free fittings for customers who visit their brick-and-mortar locations. If an in-person visit is not an option for you, use this bra size calculator to take your own measurements.
3. Choose the Right Shape
Breasts come in many different shapes—bras do, too! Get a bra that suits your body type. If you are not sure what your body shape is, consult this guide.
Regardless of style, your bra should do these three things: first, the band should rest flush against your ribcage; second, there should be no breast tissue spillage above the cups; and third, you should be able to fit two fingers between the band and your back.
4. Build a Collection
In general, you should have at least one bra for every occasion. For example, you should have one regular nude bra, one regular black bra, one strapless bra, one sports bra, and three fun, comfortable, everyday bras. However, this list will vary depending on your needs and lifestyle. There is no right or wrong answer regarding how many bras you should have.
Bras usually last 9 to 12 months. You can expand their lifespan by taking care of them. Rotate your bras between uses rather than wearing one for consecutive days. To avoid worn-down elastic, only wash your bras after multiple uses — with the exception of sports bras — and do so by hand.
Everyone deserves undergarments that fit comfortably and boost their confidence. The next time you shop for bras, don't stress — take your time, ask a professional for help, and don't settle for anything less than perfect.