A Step by Step Guide to Applying Makeup Correctly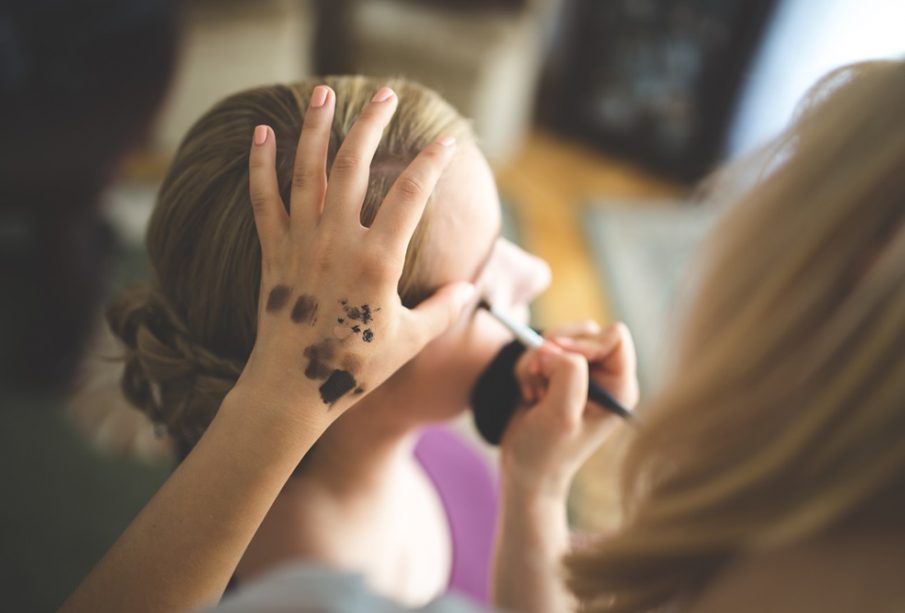 Your face is usually the first thing people look at, so having a flawless makeup is ideal. You need something natural that lets your beauty and personality show. So flashy or heavy makeup is to be avoided. And to get that clean and beautiful look all you have to do is follow this step by step makeup guide and adjust your inspiration to it.
Make Sure Your Face is Clean
Although it's really bad for your skin, you probably sleep with your makeup on sometimes. Most of us do. So, the first thing you need to do the next morning is to remove any makeup residue. Even if you were careful enough to clean your face the night before, you still need to clean it again in the morning to get rid of any dead skin or bacteria. Apart from your cleansing lotion, a splash of cold water and a gentle face massage will get your skin clean and energized.
Start With the Primer
If you haven't discovered the primer yet, it's time to learn all about it. Face primer is an awesome invention, it makes your face look smooth and helps your makeup last longer. It's especially important if you expect you'll be sweating during the day. Just use a small amount and spread it all over your face using your fingers.
Put on a Good Foundation
Whether you prefer powder, cream or liquid foundation, the effect will be the same. You will create a base for your makeup and even out the tone of your skin. You will need a sponge or a brush to apply it all over. Just remember to blend into your neck and ears, otherwise, it will look like a mask. 
Use a Concealer to Hide Imperfections
We all dream of flawless skin, but in reality, everyone has some imperfections. That's why concealer is essential, and it covers dark circles or the occasional zit. You can apply it with a special brush or even with your fingers.
It's Time for Highlighting and Contouring
Some may skip this step because it's a bit tricky and requires a bit of experience to get it right. But working with highlights and shadows can create a more complex look.
Choose a Nice Blush
That's a step you don't want to skip because a bit of color on your cheeks will make you look great. Use a large brush but don't apply too much of it, just a delicate touch in natural tones.
Make your Eyes Stand Out
You have many options for your eyes, like eye shadow, liner or mascara. Depending on what kind of makeup you want, feel free to choose the one you want or combine them.
Put Some Color on your Lips
You can use gloss, lipstick, and even liner to make your lips look full and natural.
The Final Touch
This is when you check everything and adjust it if necessary, then use the setting spray or powder to lock it all in. That way, you make sure your makeup will last all day. Checkout Singapore's best makeup school now.