A Guide in Shopping for Mother's Day Gifts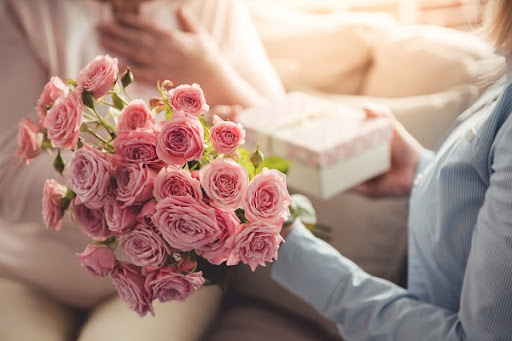 Although the mother's day is still months away, a lot of people in United States have already started shopping for mother's day gifts and it is not surprising. Americans are notably engaged in celebrating mother's day to express their respect, regard, and love towards their mothers. In fact, Mother's Day has been noted as the USA's third-largest retail holiday for many years now. Expectedly, thousands of people would rush to malls and retail stores to shop for gifts for their moms.
Don't have a gift for your mother yet? The good news is, picking the right mother's day gift for the noble mothers of your life does not need to be stressful or luxurious if you do not have a huge budget for it. This article presents to you five effective strategies to get the best mother's day gift to show your appreciation and love for the special women in your life.
Five Strategies to Find the Best Mother's Day Gifts 
Tip #1: Pick a gift that you think she loves.
You can never go wrong when you give her a gift you know she would buy for herself. It can be her favorite scent, lipstick, scarf, shoes, accessories, or a gift card to her favorite restaurant or spa. However, when you shop, making sure that the gift tailors to your mother's personality is also advisable. If you think you do not know her well enough and you are not confident of your choice, sit back, and observe her more. Listen for clues or take notice of the stuff she positively comments on or gives a thumbs-up on Facebook. Also, etiquette experts suggest shoppers to not buy clothes as much as possible especially if they are unsure of their recipient's clothing size as picking the wrong size may end up quickly offensive.
Tip #2: Gift her a day full of pampering and me-time.
Mothers have been the busiest people on Earth from the moment they give birth to their little ones. Hence, a full-day me-time is something they would surely be pleased to have. Of course, as complex yet organized as they are, they would most likely reject the idea at first. When this happens, insist more. Tell your mother that she deserves it. If you think she is uncomfortable of spending the day by herself, take her to a date instead. Have lunch and go shopping for your favorite stuff together. Take her to her favorite salon for a much-deserved makeover. On the other hand, if she's cool with the idea but she still has no time for it at the moment, giving her a fantastic gift card for her to use to get away whenever she finally finds time sounds like the best option you have.
Tip #3: Turn to the old ways.
It may appear old-school but there is a reason why classic gifts have always been a hit for moms. Give her a beautiful bouquet; surely she will love it. A box of sweets or jewelry never goes out of style too. And although myths have always discouraged the giving of a watch, your mom will surely love it nonetheless. Come to think of it, whenever she checks on the time, she will get to remember the giver that is you. Sweet, right?
Tip #4: Time is a luxury but if you can afford it, give it a go.
The idea of spending quality time together has always been considered the best form of gift for your mother because you have no idea how much she misses her children a lot. If you can afford to gift her that, how about you enroll yourselves in a cooking or crocheting class together? It is something mothers will surely appreciate and get hooked with eventually.
Tip #5: Give your mother's day gift from the heart.
Sometimes, it is not about the gift but the reason behind giving it. Your gift does not have to be expensive for your mother to appreciate. A heartfelt letter, a handmade card, or a personally made crochet handkerchief will surely melt her heart immensely knowing you poured a personal touch on it. You can also give her a collection of your old photos together. Gifts like this will awaken her sweet emotions.
Here's the catch…
As much as possible, only gift your mother with money if you already ran out of mother's day gift ideas. Gift cards to a website or a large store still sound like a better, touchier option than giving her actual cash. However, if you do end up giving her money, just make sure to gift it right. You can do so by attaching the bill inside a handwritten card or depositing it to her bank where she will be left surprised and pleased.
Meanwhile, if your mother has always said she does not want any gift for mother's day, as per the experts, in this case, time would be the best thing you can gift. Using that time, you can gift her extraordinary experience she can forever cherish and treasure. Oftentimes, these experiences end up being the best and most unforgettable gifts.
"Oh no! I forgot to buy her a gift!"
Life happens. We are human beings. Sometimes, we forget. What is important is we make up. If you forgot to give her a gift on mother's day, don't fret. In this modern age, there already are a lot of gift options you can find online. All you have to do is get up, register to your favorite online shop, start shopping, seal the deal, and have them delivered right in front of your mother's doorstep. Or, you can opt for a gift card and give her the freedom to shop for whatever she likes to have. The point here is to make sure that your mother feels appreciated and treasured for all the sacrifices and love that she has given. You have been busy your entire adult life; it is about time you show her how much you love her. Go get that mother's day gift!