Why it is important to have a suitable sports bra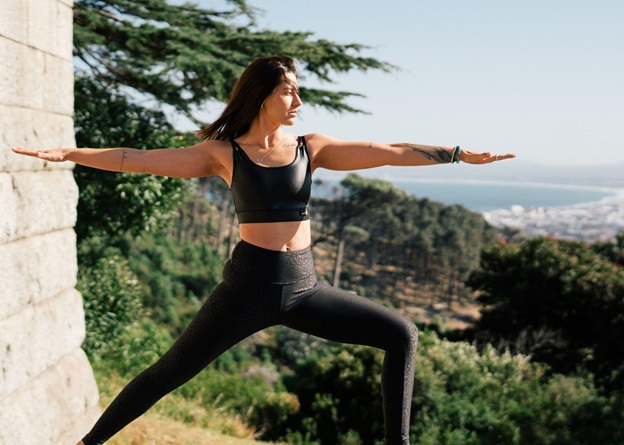 Being and staying fit is a need of the hour and lots of people are hitting the gym every day. For women, a sports bra is recommended for such fitness activities. which is why it's important to know how sports bras help women in such activities. Let's take a look at why it is important to have a suitable sports bra.
Sports bra helps in a number of ways. Generally women prefer and choose sports bra over others because it reduces breast movement which gives pain and results in sagginess in the long term. But there are a number of other benefits as well.
Saves from pain and injuries
Fitness training, running, jumping and other such activities involve lots of jiggling and bouncing of breast, which results in pain. Sports bras keep your breast firm and in place so that you can break those tissues with comfort.
Jiggling and bouncing of breast tissue may result in sagging and eventually losing their shape. Sports bra are designed to keep firm grip over your breast to reduce breast movements which eventually helps in maintaining the shape.
Regulate blood circulation
Regular bra comes with a conventional hook and elastic which results in disrupted blood circulation. Even doctors suggest opting for a sports bra over regular bra specifically for physical activities. Apart from this, sports bras are designed to support body posture which results in reduced back and shoulder pain, and also increases the airflow to the skin.
The comfort level in a sports bra beats a regular bra by a large margin. A sports bra keeps you comfortable even during high intensity workouts. Infact sports bras are highly recommended for high intensity workout sessions. As explained Sports are designed to be sturdy and reduce breast movement, hence its super comfortable.
Helps avoiding discomfort
There are a number of ways a sports bra helps you avoid discomfort.
No wire – Bras may look good with wires as they keep the shape but are super uncomfortable for a long time.
Stretchable: Usually free size works for all as sports bras are quite stretchable. Although it is recommended to find the best fit for yourself
More coverage: Sports bras have better coverage and helps you avoid unwelcome stares.
A great alternative to regular bras
Sports bras are now in fashion and are worn by women in parks during jogging hours to supermarkets and for everyday use. Major sports brands like Nike, Adidas etc have come up with their trendy designs in sports bras. Online markets are full of choices. Very often you will find attractive offers on sports bras.
Sports bras are designed to improve airflow through skin. This results in lesser moisture. Usually the clothes which are used for sports bras are quite airy and breathable. So if you get more sweats under your breast area, you should consider replacing your regular bra with a sports bra.
Usually sports bras come with a removable pad. It saves you money for a padded bra as you may or may not choose to use a pad on your will.
Sports bra also comes with storage pocket which might prove handy during workout
With many reasons on why it is important to have a suitable sports bra, one should also need to consider few things while choosing the best sports bra
Fabric: Obviously this is the first thing to look for. If you are choosing sports bra for workouts, stick with fabric which wicks away the sweat
Support level: You should consider the activity for which you are choosing sports bra and what support that activity might need.
Eg:
For lower impact activities like yoga, walking strength training, you should choose bra with Narrower straps and bands, lighter weight, compression bras that hold your breasts to the chest wall
For hiking, mountain biking etc, you should look for bras that restrict move movements more than lower support bras, They comes with wider bands and straps
Best Size:
First measure your rib cage and evaluate the band size. Take a measure just under your bust and that;s your rib cage's measure. You may follow below chat to determine the band size
| | |
| --- | --- |
| Rib cage size (in inches) | Band size |
| 25-27 | 30 |
| 27-29 | 32 |
| 29-31 | 34 |
| 31-33 | 36 |
| 33-35 | 38 |
| 35-37 | 40 |
| 37-39 | 42 |
| 39-41 | 44 |
Cup Size: Measure the fullest size of your bust and reduce it with rib cage's size, as measured in the previous step. This difference gives you the cup size. Follow the below chart for the same
| | |
| --- | --- |
| Difference in inches | Cup size |
| 3 | AA |
| 4 | A |
| 5 | B |
| 6 | C |
| 7 | D |
| 8 | DD |
| 9 | E |
| 10 | F |
Stretchable: Stretchable bras are always more comfortable so look for a stretchable bra.
There are many good things about sports bras and many reasons on why you should consider them over regular bras. I am sure we have not covered all the reasons, If you think I have missed any then let me know by commenting.
Also, major online vendors usually sales sports bra with attractive offers, you may find offers on sports bra all the time.