What to look for in a wedding ring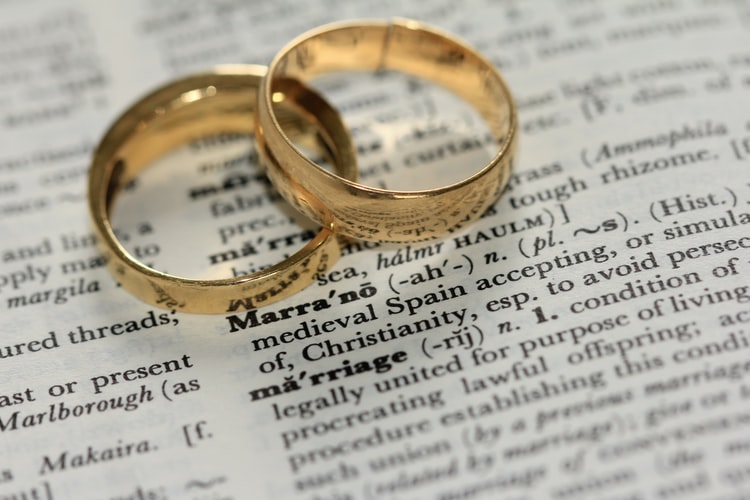 Engagement rings tend to take the shine for a couple that has just propose yet, it's the wedding rings that count the most. Come to think of it, you wear them for the rest of your life, never to be taken off not even for a single day. They are a symbol and sign of commitment to your partner that you will love, cherish and promise to be by their side till death do you part.
You might want to think long and hard before buying wedding rings. Whether you plan to ring shop together or order a set from your favorite jeweler, you should consider a few things before making his life-changing purchase. Here are a few key things to look for in a wedding ring.
Buying wedding rings is an occasion on its own. It deserves a lot of attention that if you start looking late, you may miss out on picking the right ones. A lot of couples make the mistake of wanting to wait a month after an engagement to start shopping. This is more so for the couple who wants custom rings.
The entire process could take anything from 3-4 weeks for your jeweler to get your rings sized for you. Custom rings take more time depending on how you'd want them to look.
Start searching for your wedding bands about 6 months before your Wedding day. This will save you a lot of stress and pressure. Searching online on a website like the wedding rings Dublin website is a great idea.
Some couples go with a ring that's under $200 depending on the metal. Others don't mind dropping 5 digits on a show-stopping ring. To come up with a working budget, do some research first on the average cost of wedding rings and then determine what's affordable for you.
In 2019 for example, the average wedding ring cost about $510 for the men and about $1,100 for the female wedding band. This year their price has gone up, you can buy them starting from $180 and $2000 or higher. The type of metal you choose will determine the price. Platinum was considered the most expensive precious metal because it was rare and durable. Rings such as these cost a lot more than gold rings. Platinum and 18K gold rings are still the common choices for wedding rings but there are even more choices such as diamond-encrusted rings or even plain rings that are affordable.
Brand names also have a huge impact on ring prices. If money is isn't a problem for you then you need to check out some of the world's top luxury jewelers such as Tiffany & Co, DeBeers, Buccellati, Graff, Cartier, and Harry Winston.
Select your precious metal
Gold has always been the uniform metal for wedding rings. You and your partner can select from the variety of metals around and decide whether to match or not. Having the same metal gives the rings a beautiful look. The bride can go for a rose gold wedding ring. It has a warm and feminine color. The groom can go for yellow gold. Yellow gold is a classic that comes in different levels of purity with the 14k and 18k being the most common.
For the brides who already have engagement rings, it would be a good idea to select a metal that matches their engagement ring. That way they can complement each other.
Other metals for wedding rings
Platinum, white gold, and palladium
There are several styles in which to buy wedding rings and with enough time you can find a style that suits you the most. When buying rings always select a ring that's 1 half size larger you're your ordinary size so that it fits your finger. Wedding ring styles fall into two categories that are the traditional and modern styles.
Traditional wedding rings include:
Half-round
The width of these wedding rings can be felt around your finger.
Channel set
It's made up of one row of tiny diamonds, organized into a grove in the metal.
The wedding ring can be full of diamonds of the half.
Comfort fit
These wedding rings are round on the inside.
They fit tightly and are more comfortable to wear on your finger
They are easier to wear and take off. For this ring style to work, you must get the right size so that it fits perfectly.
Modern wedding rings include:
Wide wedding rings
For a wedding ring to be considered wide it must be at least 7mm in width.
These rings also fit tightly and won't slip off easily.
Pave wedding rings
These look expensive and classy yet they are relatively affordable. They are made up of tiny diamonds which makes them affordable.
Prong-set rings
These have a thin metal prong that holds the diamonds together.
They normally showcase several stones. It's all about the stones with these.
Because you won't be taking off your wedding rings, you may want to consider the size. Buy wedding rings that you and your partner can wear during summers, winters, exercises, pregnancies, all the time, and everywhere. Whether your fingers swell during hot or cold days, you need to consider all this and find the right ring size.
Once you buy fake wedding rings, they won't last long on your fingers. Not to mention that they could fade and even cause allergic skin reactions to occur. When choosing the rings, make sure they have two marks inside, that's the manufacturer's trademark. It proves that the ring is genuine and was made by them. Also check out for the quality mark, 24K, or PLAT which proves the quality of the metal.
Final thoughts
There's so much to consider when buying wedding rings. For that reason, you should start your ring search immediately after your engagement. That way there's time for you to compare, do fittings and finally get wedding rings that both of you will love to look at every single day of your life.