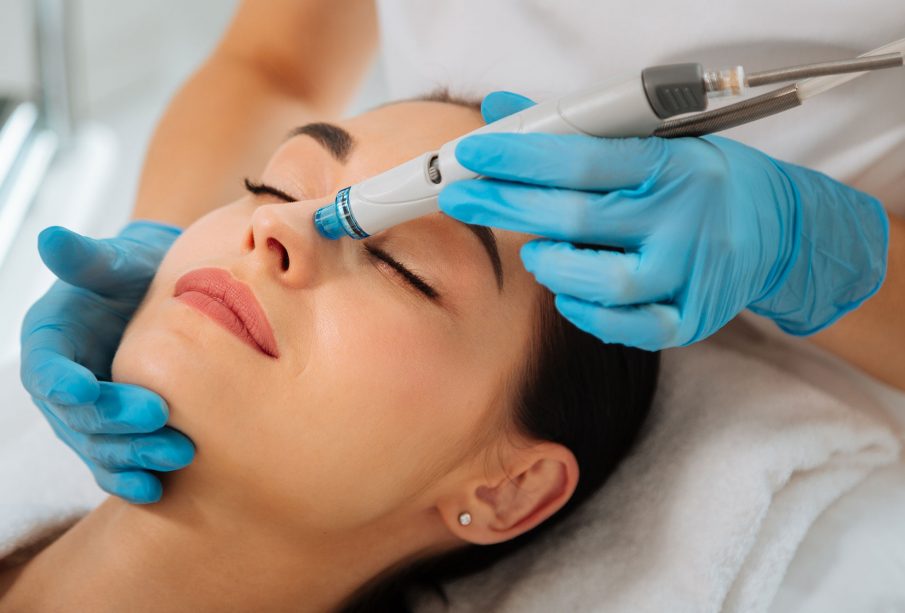 Clear, vibrant, and youthful-looking skin is something that everyone desires. Rather than spending a fortune on essences and beauty serums as part of a multistep skin-care routine, you might be able to obtain a natural glow with a HydraFacial treatment.
HydraFacial treatment combines cleansing, exfoliation, extraction, hydration, and antioxidant protection to remove dead skin cells and pollutants while also giving hydrating serums to the skin. It is the only hydra-dermabrasion process that cleans, extracts, and hydrates the skin using proprietary technology. Before they can advertise themselves as giving HydraFacials, spas must be registered and licensed. However, many of today's cosmetic concerns, such as wrinkles, breakouts, and thinning skin, can be treated with a HydraFacial treatment.
How It Works
On average, a HydraFacial treatment at a dermatological center or spa, like HydraFacial Parker, CO, takes about 30 minutes. It's comparable to another procedure called microdermabrasion, but many dermatologists believe it's the superior option. Its superiority stems from applying serum to the face after the HydraFacial device's exfoliating tip and suction are used to remove dead cells from the skin surface. The HydraFacial treatment breaks down into the following steps:
Cleansing and Exfoliation
Cleansing and exfoliating are the initial steps of a HydraFacial. Next, the HydraFacial wand carefully washes and exfoliates the skin using a vortex cleansing and hydra peel tip. Cleansing and exfoliation softly open your pores while removing dead skin and sebum. It's been compared to having a spinning electric toothbrush softly brushed against your skin by others.
Peeling
The HydraFacial wand's tip is then used to apply a light chemical peel. HydraFacials employ a non-irritating blend of salicylic and glycolic acids for a mild yet effective peel, unlike other chemical peels that are typically irritating or unpleasant for the skin.  This step's goal is to liberate deep pore debris.
Extraction
Extraction is the third phase of a HydraFacial. Using intense, painless vortex vacuum suction, the HydraFacial device will eliminate blackheads and debris from your pores. These impurities are collected in a cup and thrown away. 
Serum Application
Finally, your aesthetician will administer a soothing unique antioxidative and moisturizing serum and other helpful nutrients using the HydraFacial wand. This aids in the detoxification, rejuvenation, and hydration of the skin. After completing your treatment, your aesthetician may recommend further procedures like light therapy or fillers. Because HydraFacials are so mild, you may get various treatments done simultaneously.
Benefits of HydraFacials
HydraFacials have become popular because of their benefits. Its benefits include:
Consistent Outcomes: Because the HydraFacial technology controls so much of the procedure, you can expect a consistently high-quality result every time.

No Significant Downtime: Another advantage of the HydraFacial is that it does not require downtime. You may even use makeup the same day if you like, though most individuals prefer the treatment's shine too much to hide it.
Quick Results: You can observe excellent results straight away because the procedure is noninvasive. It is recommended for those seeking a radiant, healthy glow before weddings or gatherings.