What are the most important things for a wedding?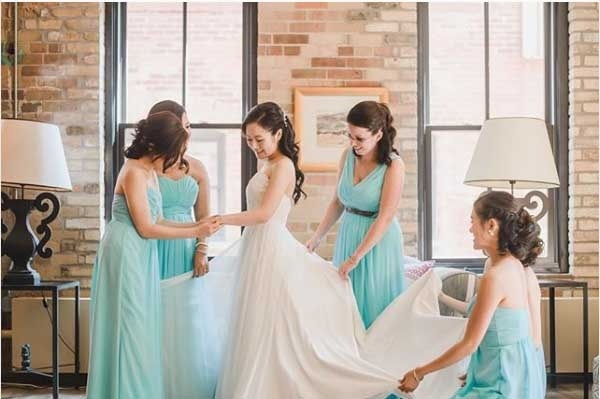 Planning the wedding of your dreams can be as hard as finding your soul-mate. There is so much that goes into planning a memorable wedding function, from photography to booze, cake to the wedding dress and the wedding ring, everything needs attention to detail. That's what you dream of when you propose your girl right? However, the majority of times, achieving the perfect wedding results in leaving a big dent in your bank account. You don't need to have an extravagant event to please your wedding attendees. 
Spending money on the right arrangements can help you make the most of your big day within your budget. So now you must be wondering, where to spend to have an amazing yet affordable wedding ceremony. Don't worry! We are going to outline the basics for you so that you don't end up missing any of the wedding essentials.
Wedding venue:
To plan your wedding, it is important to have a wedding venue. From private studios to farm houses, there are so many options available on the market. However, if you want to stick to a budget, the best option for you is an accommodating backyard or a lawn. If you don't have that luxury available, you can always ask a friend or a family member to help you out. If you have big budget, you can go for more expensive options, whatever suits you the best.
The wedding ring:
Before buying a wedding ring, it is important to understand your partner's preferences. A diamond wedding ring is usually the safest choice. Diamond rings are a little expensive but not out of the reach. If you can search and understand a little about specific cuts and shapes of diamonds, you will be able to find an affordable one. For example, a cushion cut diamond ring will usually be more affordable compared to other cuts.
Floral arrangements:
No wedding ceremony is complete without aesthetically intricate floral arrangements. They add more life to a dull wedding venue. They make the biggest difference. However, the wedding couple shouldn't leave this job entirely to the florists. Both the bride and groom should do their research in finding the floral arrangements that go with the rest of the venue as well as the wedding dresses. You can use Pinterest to get inspired. Also, keep your budget in mind while choosing floral arrangement for dinner tables and the backdrop.
The wedding Dress:
Finding a dress is not a one day task. It takes months for the bride and groom to look for the options that not only complement their style but also suit their budget. There is no need to go for an up market brand to purchase your wedding dress. You can choose the design you want and take it to your local tailor. He will guide you on the fabric and details that are cheap but looks expensive. He will make you a dress that is closest to what you have seen your favorite celebrity wearing.
The wedding cake:
The wedding cake is the focal point of every wedding arrangement. You don't need to contact famous bakeries to get a cake worth thousands. Your local bakery will bake you pretty much the same cake that too at a fraction of the cost. You can choose the dressing and decoration that complement the venue and your dress and you are good to go.
You can also contact hobby bakers to do wonders for you at the cheapest rates.
Catering and music:
Catering and music is another expense that costs your overtly. To make the best catering arrangements, it is important for the couple to finalize their guests list as earlier as possible. This makes it easier for you to look for the widest range of caterers and choose the one that suits your event and your guest list. Choose a catering service that covers you for every service including tables to food and beverages.
Wedding music can lighten up the emotional atmosphere. Rather than hiring an orchestra, you should contact a DJ who brings his music system along. Many students work as part-time DJs. You can contact one of them to save some cash.
Photography and video:
Wedding photography is one of the most exciting parts of the ceremony for the wedding couple. You can have your dream wedding shoot while sticking to your budget. There are many young professionals on Instagram who take amazing photos yet charge you affordably.
Hair and makeup:
Minimal makeup complements a white wedding dress. Do what make you feel confident at your wedding day? Ask a friend to style your hair or choose a salon that gives you that princess hairdo.
Spend wisely on wedding essentials to have a memorable wedding day in your budget.