Topic- Benefits of Plus Size Body shaper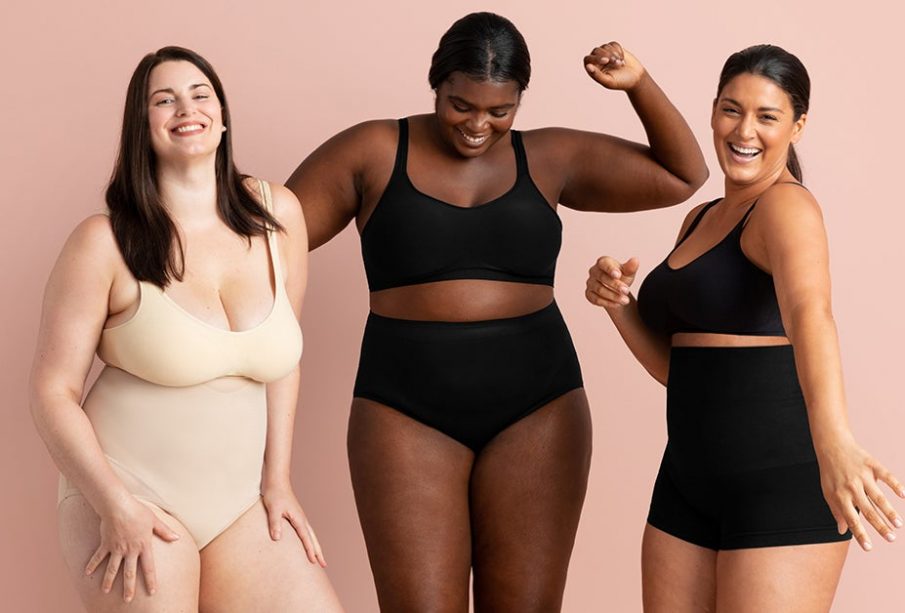 Introduction 
If we take a look at the past couple of years, full-body shapers have brought a significant change in the world of garments, beauty, and perfection. It started its journey with a mere one-piece slimming garment, but now, it has turned into something more interesting. Shapewear is available in a diverse range of styles, shapes, colors, patterns, and types. Well, some people may know what shapewear is but do not have an idea when it comes to usability. Shapewear has become one of the important wardrobe collections for women these days.
Below mentioned are some of the benefits of a plus-size body shaper.
Overall Look
Whether it's party, casual or corporate wear, a body shaper bodysuit can transform the overall look and uplift your confidence. There are lots of benefits of wearing shapewear as it helps the body contour, especially when you're trying to achieve the best looks before heading to certain important events. Moreover, looking good is always important to make an impression in society. It is a kind of body shaper that adjusts the thighs, hips, waist, and bust. One of the primary benefits of wearing shapewear is achieving a feminine silhouette. With the right shaper, you can achieve the perfect hourglass figure along with complimenting the dress.
Improvement of posture and abdominal muscles
Shapewear for women has a typical elasticity, and thus, it provides compression and supports your back. This makes your body straight and firm. It also helps in alleviating pain in the lower back and lumbar area. This significantly improves your walking and sitting posture. Now, most people may think that shapewear can be worn only if the body is covered with long dresses. plus size body shaper is also available which is good for plus-size women. Well, there's no such rule, and thus, it can also be worn under sarees. Shapers are perfect for ladies who want to be presentable in their pre-pregnancy clothing.
Saree Shapewear
Saree shapewear is typically designed that compliment your overgrown figure under the saree and provide the shape of the mermaid. Therefore, it creates a much sexier look no matter how flabby your body is. Wearing a saree shaper is easy as it is worn in the form of a skirt. The design of the shaper looks like a skirt and thus, makes you slimmer and toned. Just slip into the tight skirt and experience the magic of a saree shapewear.
Prolapse and age benefits
As we grow older, our body undergoes the process of aging. This is quite natural. Shapewear for women helps the body gain support and prevents humpback, bosom flat, bosom prolapse, pail waist, flat hip, appetite prominent, turnip leg, bulky leg, and many. Moreover, women suffering from bladder prolapse can also get benefitted from shapewear as it provides a slight lift with appropriate support. The best part is, through innovative fabrics, also helps a lot in the weight loss movement. Most of the shaping lingerie is made of silicone or Lycra, which is warm but breathable material.