Top Hair Color Trends of 2021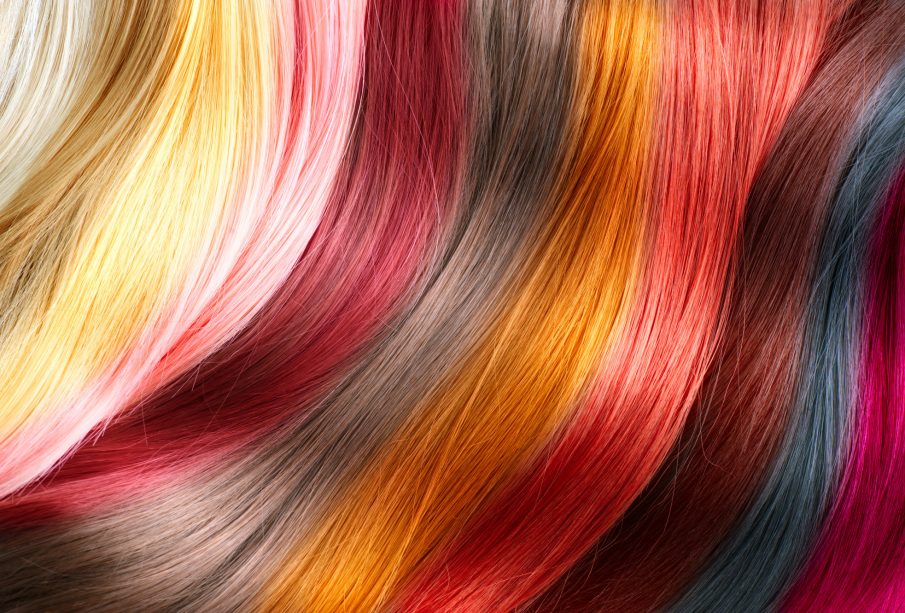 When you look in the mirror, are you happy with what you see? If you're like most people, your hair plays a big role in your perception of yourself. That makes the fact that 68% of women feel unhappy about how their hair looks all the more alarming.
Luckily, most people can change their hairstyle without much effort. But what are some of the different popular hair color trends and looks that you can switch to?
Keep reading to learn about some of the top hair color trends of 2021 that you can expect to see.
Chili Chocolate  
Brown hair is always beautiful, but why not take it a step further? Adding some warmth to your hair will make it look sweeter than the candy bar this look is named after.
To get the chili chocolate look, stylists use balayage to add warm and soft red hues into a base of brown hair. This creates a sun-kissed look that looks exceptionally well-suited for the fall, though you can rock it in summer, as well.
Chili chocolate color hair relies on soft, natural-looking tones and colors, as opposed to bright and vivid ones. This creates a look that's brimming with dimension, movement, and warmth.
Burnt Orange Hair
While chili chocolate hair can be a subtle way to make your hair glow, some people want something a little more dramatic. In that case, consider trying out a burnt orange color.
Orange may be an unconventional color in the world of beauty, but it's one that's becoming trendier and trendier with time. Although it'll look great anytime in the year, it's a great way to keep things hot (steamy, actually) when the cold weather rolls around.
If you're worried that bright orange hair might not match your complexion, you can tweak it to fit your look and preferred style. Feel free to blend extra shades of copper, red, orange, or terracotta as necessary to create a more natural look.
Silver-Blonde
Whether you're after the classic platinum look, or just want to look like Daenerys Targaryen from Game of Thrones, silver-blonde will look great. It's one of the hottest colors at the moment, and it's no wonder why.
As its name suggests, silver-blonde hair blends traditional blonde with hues of silver to create a striking, platinum look. The addition of silver creates a metallic and modern look, while the blonde base keeps things from getting too intense.
Make sure that you visit a professional stylist when you begin the journey to silver-blonde. Stylists may have to first bleach your hair, and the process as a whole may take several sessions.
Rose Blonde 
You may have heard of rose gold, but have you heard of rose blonde? It's currently one of the hottest hair trends and doesn't seem to be going anywhere anytime soon.
Blonde hair will always be in, but rose blonde provides a refreshing and needed update. Rose blonde hair has a blonde base with rose gold tones blended in throughout, creating a warm and beautiful look.
Rose blonde gold hair works great with all skin tones, making it a great option for anyone looking to switch things up. However, if you have a darker hair color, understand that it will take you some work and salon appointments to get you rose blonde.
Denim Blue 
The 80s and 90s have made their way back to many areas of fashion, particularly with regards to denim. Take a moment to imagine how cool the color of your favorite jean jacket would look on top of your head.
In the past, platinum hair was the laidback look of choice for many. Denim has since replaced that, coming in as the new and ultimate "cool-girl" hue. Like the denim in your closet, this hair color also works great with many different outfits and styles.
Feel free to modify the color to better match your skin tone. Variations of acid wash, stonewash, and indigo are popular and let you switch things up even more.
Nude Hair 
While rainbow hair and other bright options are fun, one of the hottest looks to trend lately is much more subtle. In fact, it's the subtlest. Enter, nude hair.
Nude hair looks like blonde hair, but softer. Whereas golden blonde is warm and platinum blonde is cool, nude hair falls right in the middle.
When you think about how minimal makeup looks and neutral wardrobes have gained popularity in recent years, it shouldn't come as a surprise that those influences made their way to your hair, as well. Like its makeup and fashion counterparts, nude hair looks good with almost anything.
Mushroom Brown 
When the cold weather rolls around, people switch to comfort foods to make their days a bit warmer. Often, mushrooms are present in many of these different soups and stews. Now, your head gets to enjoy that (figurative) warmth, as well.
Mushroom brown hair resembles a portobello brown: there's a brown base with hues of gray blended throughout. This makes it another great style to get a flowy and multi-dimensional look.
One of the best parts about mushroom brown hair is that it helps cover up any grays.  While it won't do anything about hair loss, that doesn't mean you don't have other options. Check out this guide to help you make understanding hairline restoration easier.
Stay Ahead of the Game With These Hair Color Trends of 2021
Fashion trends, and particularly hair trends, change faster than most people can keep up with. If you're looking for a look that will be in vogue next year, give one of these hair color trends of 2021 a try now.
Do you now have a better understanding of some of the top hair color trends that you can expect to see next year? If you do, take a moment to check out some of our other articles for more guides that will help you look and feel beautiful.