The Perfect Tuxedo Suit For Your Wedding Day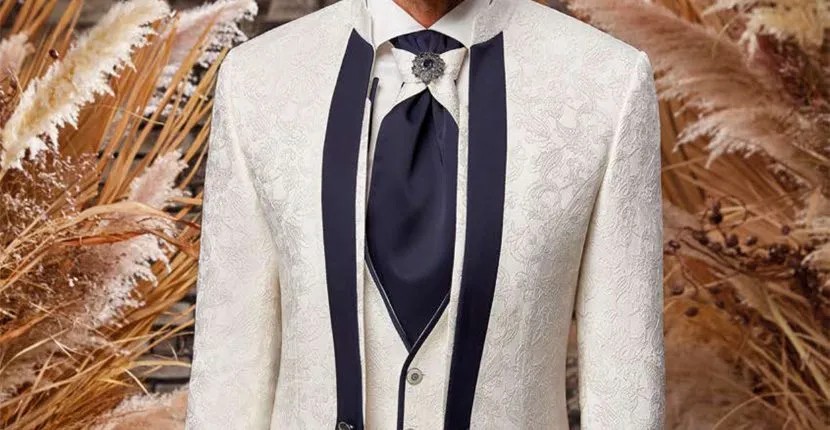 Your wedding day is one of the biggest days of your life, and dressing for the occasion is just as important as the wedding itself. When it comes to wedding suits, a tuxedo suit is a popular choice amongst grooms. Not only does it look sophisticated, but it also exudes class and elegance. So, if you're looking for the perfect tuxedo suit for your wedding day, keep reading for some tips and inspiration!
The Fit:
The most important aspect of your tuxedo suit is the fit. A well-tailored tuxedo suit will ensure that you look sharp, polished, and put-together. Consider investing in a high-quality suit that will make you feel confident and comfortable. Make sure you try the suit on before the wedding and make necessary adjustments for a perfect fit.
The Colour:
When choosing a tuxedo suit, the colour is also an important consideration. Black is the most traditional and classic choice for a tuxedo suit, but navy, grey, and burgundy are also popular options. Consider your wedding theme and colour scheme, as well as your personal style and preference when deciding on the colour of your tuxedo suit.
The Accessories:
Accessorising your tuxedo suit is a great way to add personality and style to your wedding outfit. Popular accessories include bow ties, neckties, pocket squares, cufflinks, and boutonnieres. When choosing accessories, consider the colour and fabric of your tuxedo suit, as well as your personal style and the overall look and feel of your wedding.
The Shoes:
As the saying goes, "Shoes make the man." A great pair of shoes can elevate your entire outfit, and your wedding day is no exception. When it comes to tuxedo suits, black patent leather shoes are the most classic and formal choice, but you can also opt for velvet slippers or brogues for a more unique and stylish look.
The Details:
Finally, don't forget about the little details that can make a big difference. Make sure your tuxedo suit is cleaned, pressed, and ready to wear on the day of the wedding. Consider getting a haircut and a fresh shave a few days before the wedding to look your best. And most importantly, wear your tuxedo suit with confidence and enjoy your special day!
Choosing the perfect tuxedo suit for your wedding day can seem overwhelming, but by focusing on the fit, colour, accessories, shoes, and details, you'll be sure to look your best and feel confident on your big day. Remember, a tuxedo suit is not just a piece of clothing, it's also a symbol of sophistication, class, and elegance, and it will make you feel like a true gentleman. So, whether you choose a classic black tuxedo or a stylish navy suit, make sure to wear it with pride and create memories that you will cherish for a lifetime.