The Necessity of Proper fir in Menswear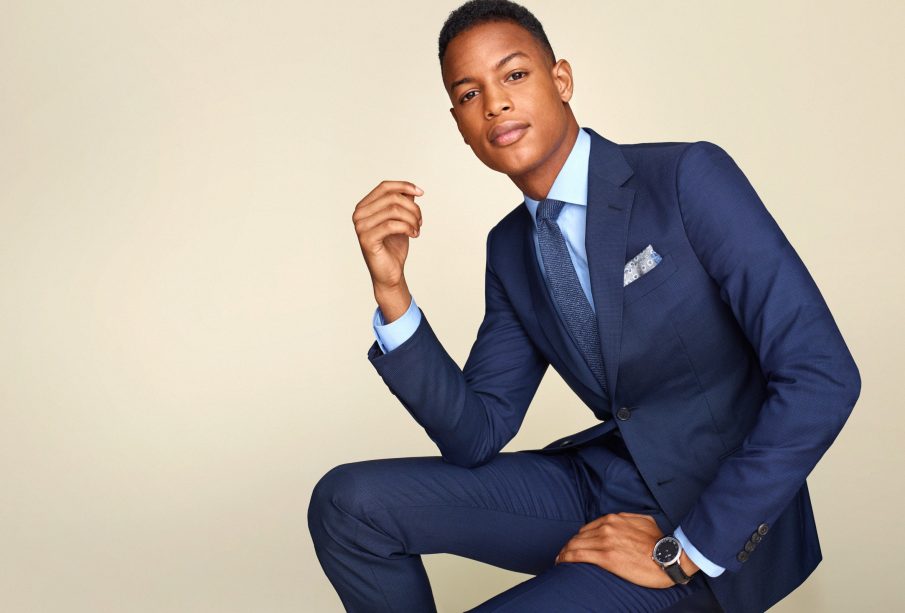 If I could only tell a guy wanting to improve his style one thing, it would be to establish a collection of apparel that fits. And when I say fits, I don't mean skin-tight like compression clothing. You want your apparel to be well-fitting and comfy. It truly is the difference between looking crisp and sloppy. There is no excuse to dress inappropriately. Well-fitting clothing produces an attractive silhouette, which is especially important if you are already in shape. Hzler Clothing, known for providing the best-fitted clothing for men, is where your quest for menswear stops.
Getting used to a custom-tailored suit is a chore that no man should have to go through. Perhaps the jacket fits perfectly in the arms but is too tight in the shoulders. Or the pant leg length is ideal, but the trousers are too tight across your thighs. These are no longer issues with fitted suits. Every Hzler Clothing article you purchase is expertly tailored to your frame, resulting in the best fitting, and hence most comfortable, suit you own.
Experiment with a smaller size or a smaller fit
There have been instances where a new garment type has been introduced because of poor sizing and fit. Instead of a large, get a medium. Small? Think about going down to X-Small instead. Perhaps it's a better fit for you overall. Consider straight or slim fit pants with some taper at the bottom of the legs for a more appealing silhouette. And when it comes to shirts, you'll be astonished at how much better a thin or tailored to fit may look on you.
If it doesn't fit, give it to someone who will
Put on tailor-made garments and you'll be in heaven. You have a light and pleasant sensation. Your clothing appears to float around you. They aren't clingy or heavy in any way. Obviously, getting such clothing at a retail store is very impossible; otherwise, more men would do it. While a suit that fits you precisely may exist somewhere, your chances of finding one are minimal. A man needs to spend many hours browsing through racks and trying items on only to build a small wardrobe of adequately fitting garments. If it doesn't fit you, make it a rule to pass it on.
What You Wear Says A Lot About You
Our thoughts are always noticing things around us, even if we aren't aware of them. What people wear provides us a picture of what we should think about them. For example, you enter into a meeting with a potential client and both of you have already sized each other up and formed subconscious conclusions about each other before shaking hands or saying anything. We all do it, for better or worse, and how you appear has a big impact on how you'll be perceived. You'll look terrific and make an excellent first impression if you wear well-fitting attire.