The Jackets You Need in Your Closet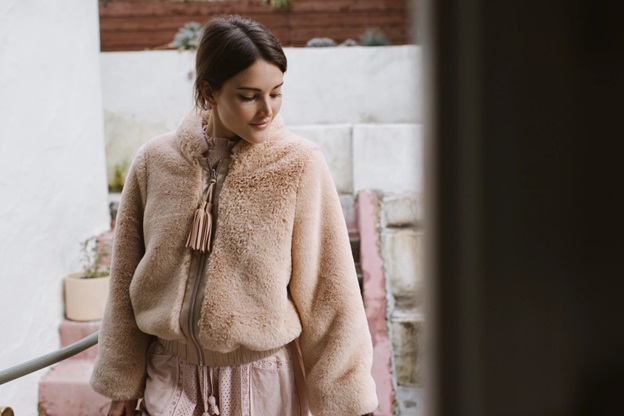 No matter what climate you're living in, at one point or another you're going to be reaching for a jacket. Whilst some are lucky to be enjoying pretty warm conditions on the daily, that evening chill can still get to you – so don't think you won't need at least one of these jackets tucked away for a rainy or not so balmy day! The key to great style is a versatile, quality collection of clothing. You want jackets that harmonise and blend perfectly with the rest of your wardrobe whilst still giving you major style, comfort and protection points. These styles are just the thing to check out when you're on the hunt for your wardrobe staples…
Leather Jacket
The leather jacket has been a style staple for the best part of one hundred years, so if you haven't got one yet then, really, what are you waiting for? You'll find that leather jackets predominately come in three cuts, biker, bomber and blazer – biker is the classic and probably the safest one to invest in. Leather isn't cheap, but by choosing a luxe buttery lamb, calf or sheep's leather you can be sure that your investment will last you for the next ten years, minimum. Black is the classic choice, but you can also explore your options for chocolate brown, inky navy or even an unexpected burgundy tone.
Denim Jacket
An oversized denim jacket is a wardrobe essential for casual days and weekends that have a touch of chill to them. Layer over floral dresses for a cool contrast, pair with darker denim for an edgy statement or throw on with all your linen dresses, jumpsuits and pantsuits for a fashion-forward look. Try to find a bomber cut, mid-wash indigo denim that's a couple of sizes larger than you would buy the rest of your clothing.
Faux Fur
Faux fur has been the unexpected hero of the outerwear world for the past decade, and if dressing up is your thing then you absolutely need one in your closet. Look for a mink, dove grey or soft pink tone in a subtle faux fur for a light touch of glamour without making too strong a statement. You'll find yourself absolutely loving this piece when you're in need of a bit of a style pick me up during really chilly months.
Evening Jacket
An evening jacket will bring a little glitz to all your winter eveningwear. Look for a loose kimono style piece that's embellished with threading detail or sequin studded for some serious style. Layer over dresses, silk camis, dress pants and even just a tee shirt and jeans – this is going to make every outfit look fabulous in literally a matter of seconds.
Duster
Duster jackets are fantastic trans-seasonal pieces that you can still wear during warmer days. Choose a linen duster to throw on over your day to day outfits, the loose length can also be quite elongating, so this is a great option for shorter women.
Linen
A chic linen jacket takes all the effort out of styling an outfit! Look for a decorative, architectural style to belt over linen, dress and denim pants. Add a pair of stiletto heels and a red lip and you've got yourself a striking, head-turning outfit in no time.
Trench Style
Trench coats have always been a style staple, but why not reinvent the look by going for a trend style jacket instead? This neutral hero will be a lifesaver on rainy summer days or when you want a light protective layer that doesn't throw off the vibe of your outfit underneath.
Ready to invest in your wardrobe? Explore women's designer jackets to find your closet essentials!