Stunner Beach Outfits for Fashionable Women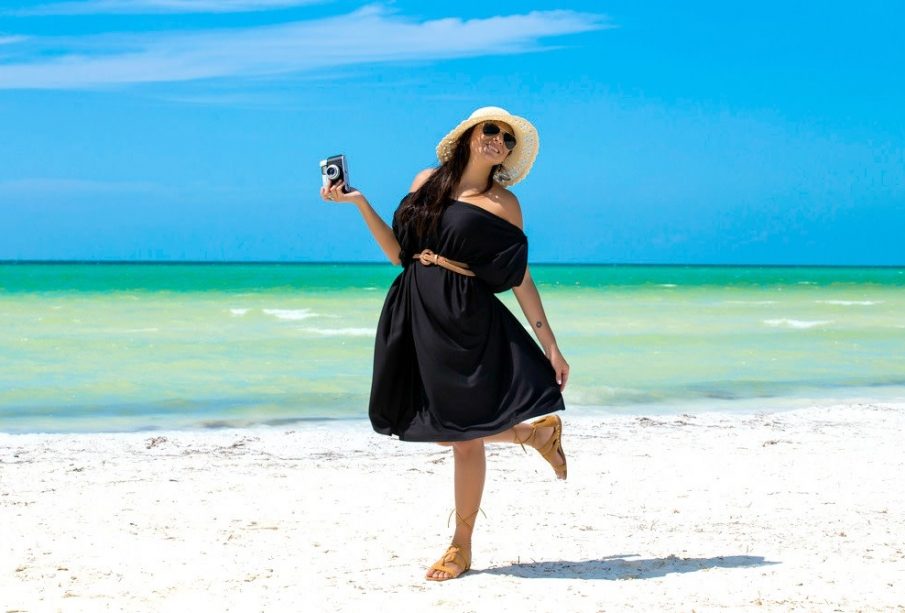 Beaches calling you already for a fun-filled watery vacation? Well, you might want to pack a few cute outfits alongside the usual hats and sunscreens then. Wondering what those outfits could be that'll be comfortable as well as sexy? Yes? Seems you've just landed at the right page. We have gauged the finest summer dresses and beach outfits that you'll fall in love with. Just trot along the edges of the guide to explore the best designs and styles!
Dresses With a Beachy Touch
First in our list of beach companions are some comfortable dresses and shorts you can buy at Psychonaut Fashion.
#1 The Waikiki Dress
Flaunting a racer back and 2 slouching front pockets, this super light dress is made of organic cotton and bamboo that will keep you comfortable in water all day long.
#2 Sukiyaki Jersey Skirt
Wouldn't you be surprised if we tell you that this skirt allows the leisure to alter its length? Exciting, isn't it? After all, there's nothing better than a flowy beach skirt that can be worn with tanks, bikini tops, is of adjustable length, and is supported by hooks.
#3. Odyssey Booty Shorts
Come to think of it, you're hitting a beach without shorts and slippers? Sounds bland, doesn't it? So, why not incorporate these super soft booty shorts in your beachwear basket?
They are made of bamboo and organic cotton, so they'll minimize sand and soil sticking to your body. Foreby, they're double hemmed.
Bikini Cover-ups for Beach Parties
If you thought only tank tops and sarongs were bikini cover-ups, we are set to change your entire outlook with the stylish open-back bodysuit you can buy at Psychonaut Fashion.
# 4 The LG onesie Bodysuit
This is a style-it-your-way bodysuit that looks fantastic. It's stitched with a plunging low drape neckline. Meaning? Well, you can style it your way! The neckline at the front is so long that:
You can leave it hanging for a quirky look.
You can drape it around your shoulders.
You can drape it overhead and use it as a sun shield.
Sounds fun, right? Well, then let's add to it. This bodysuit can also be worn at Club parties.
Tank Tops
Wear them over a bikini or pair them with shorts and skirts, tank tops are something that's never amiss when it comes to a beach vacation. The best ones you can buy at Psychonaut Fashion are listed below.
Locus Tank top with a built-in bra.
Eclipse Tank to with a T-back and a built-in bra.
On a closing note, all the beachwear garments we have listed above are of high-quality only.