Revel In The Joy Of Organizing Your Closet With The Best Hangers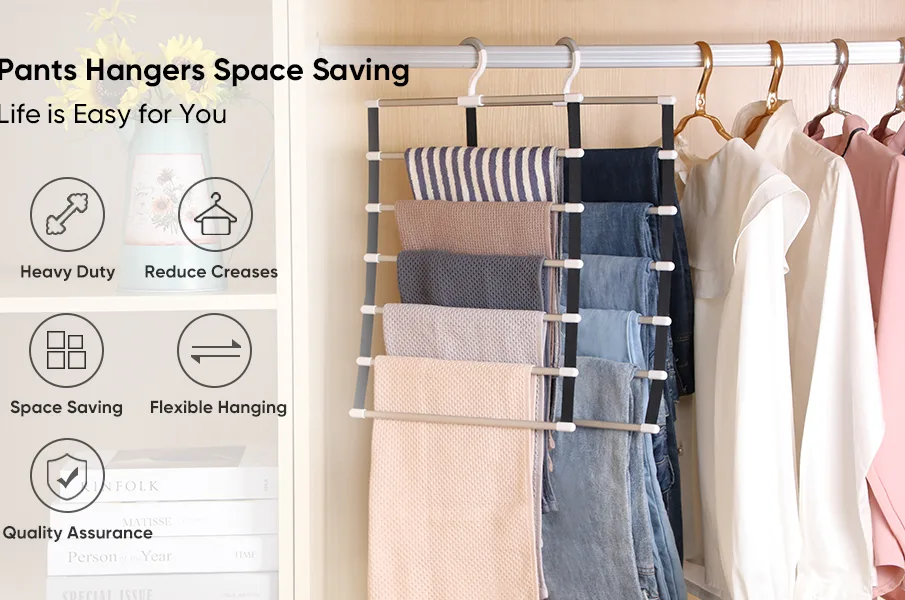 Are you struggling to find ample space in your closet to keep those bulky coats? While a complete remodel is not always possible, merely organizing a cabinet can help you to avail of extra space. With the IMHO Multi-Functional Folding Pants Hangers, you can now have the right amount of space for everything in the closet. 
Also, it is imperative to buy multi-tier hangers on which you can hang a lot of bulky clothing. For instance, with a multi-tier hanger, you can easily hang six of your favorite denim apparel. In other words, this would help you maximize the closet space effectively.
Tips to Maximize Space in your Closet 
Well, it is essential to get the most out of your closet. You can't strew clothes outside your closet in a hurry. Irrespective of your wardrobe's space, it is essential to get the best space-saving hangers. Here are some handy tips which would help you to get the most out of your closet space.     
Buy Clothing as per the Available Space in the Wardrobe 
When you strictly adhere to the one-in, one-out method, maximizing closet space becomes simpler. Buying stacking hangers with multiple tiers can also help in case you overbuy.
Invest in Quality Non-Slip Hangers 
Always opt for hangers made of aluminum alloy. They are non-slip and provide a better grip on your clothes. What's more, they are rust-resistant and thus have a longer life. With the help of these hangers, you can also eliminate the daily stress of ironing. Closet Trousers Hangers can rotate 360-degrees, which implies your clothes are easily accessible when you are in a hurry. 
Undoubtedly, the best way to organize your closet is by opting for folding pants hangers. With their multiple tiers and hooks, maintaining the clean look of your wardrobe becomes easy.