Must-Own Necklaces For Modern Indian Woman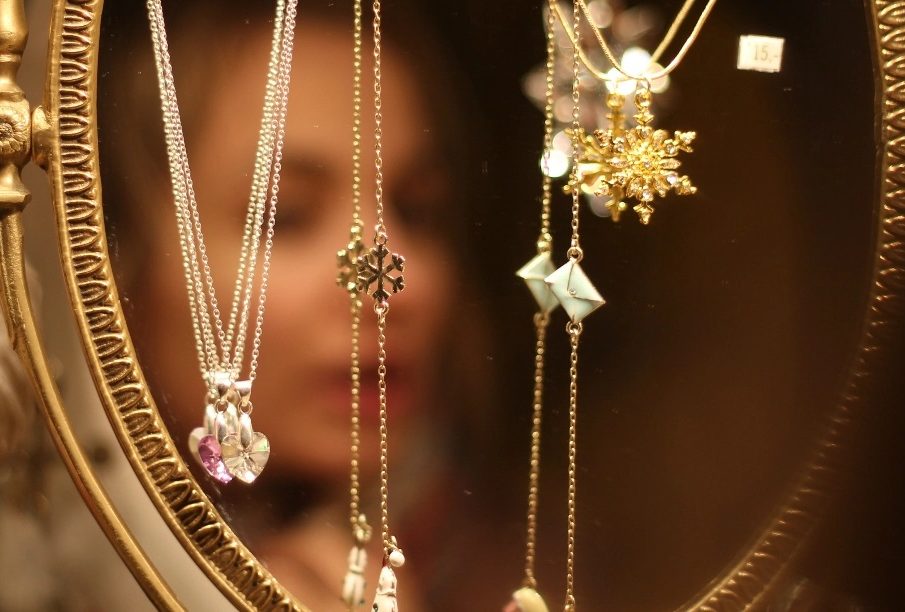 Jewellery has been regarded as a symbol of prestige, power, and wealth for centuries. Although jewellery initially consisted mainly of necklaces and earrings, they gave way to plenty more items like rings, bracelets, bangles, pendants, brooches, and so on. Every Indian woman owns a few jewellery pieces to enhance her wardrobe and create looks that are fashionable and chic. The right pieces can transform any outfit into the epitome of elegance.  Just like other industries, you will come across plenty of new trends in the jewellery industry. Some pieces are timeless classics and are passed down from one generation to the next. Here are a few necklace designs that are a must-have in every Indian woman's jewellery collection:
Simple yet Elegant
The simple gold necklace has been around for hundreds of years. It can be paired with any outfit and is suitable for daily wear as well. You can purchase it in pure gold. They can give an edge to any outfit you plan on wearing. The simple long gold necklace is lightweight, making it comfortable for daily use also.
Choker Necklace
The choker necklace is a close-fitted necklace that is tied around your neck. They have been around in India for centuries. In fact, you will come across plenty of historic paintings where the women in royal families are wearing gorgeous chokers studded with eye-catching, precious stones.  These timeless pieces have found their way to the modern Indian woman's jewellery collections. You can pair them with a pair of delicate earrings to be the belle of the ball.
Layered Necklace
The layered necklace, just like the name suggests is composed of three to five gold chains. They have a flat-edge design and are often paired with traditional outfits by most Indian women. You will come across a variety of layered necklace designs ranging from simple to the ones with more details.
Simple Diamond Necklace
Nothing says beauty like a simple diamond necklace. You will come across a wide variety of diamond necklaces ranging from simple to complex. Diamond necklaces are truly timeless and can be passed down generations as an heirloom. If you are looking for trending designs, download Mellora app from Playstore to be spoilt for choice! The diamond necklace can be paired with traditional and modern outfits easily.
Gemstone Necklace
If gold does not catch your fancy, you can always opt for gemstone necklaces. Ranging from contemporary designs to the more traditional ones, you are spoilt for choice. Gemstones have been a part of jewellery from ancient time.  People used to wear gemstones due to its astrological significance. Besides bringing prosperity, peace and luck gemstone jewellery can be stylish for a traditional occasion or a corporate party. A gold necklace set with precious gemstones can make any outfit pop.
Rajasthani Gold Necklace
The Rajasthan gold necklace is famous for its combination of tradition with style. It is often worn by the married women in Rajasthan as a status symbol. However, it has made its way into the top jewellery favourites all over the country.
Pearl Necklace
If you are looking for a simple design that stands out, the necklace with pearl is a perfect choice. It can be a single-layered or multiple layered chain that has pearls in between for a fabulous finish. In fact, gold beaded chains with pearls are a favourite among the young and the old alike.  These pearl necklaces complement your everyday style and gives you a complete look.
At the end of the day, a beautiful necklace has the power to transform your outfit and make you feel more confident in an instant.