Must-Have Brand New Suit Trends in your Wardrobe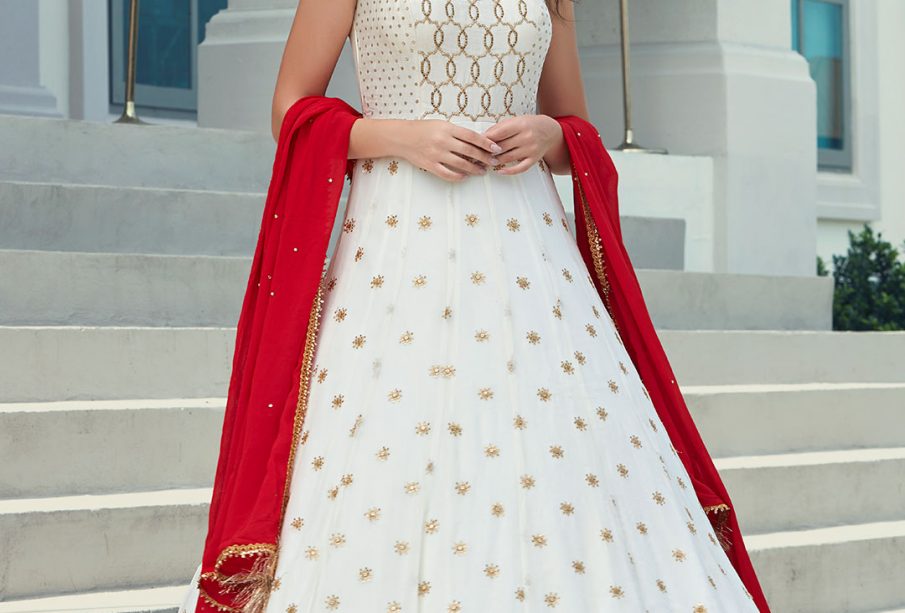 Tuning in with the latest fashion trends is indelible with myriad comfortable and versatile clothing options coming in every season. It is, therefore, irresistible to keep your wardrobe updated with the new sophisticated designs in the market. 
Palazzo Suits:
The sartorial elegance of the wide hemmed bottoms, or Palazzo Suits as they are popularly known, are a perfect example of an au courant outfit. With numerous styles that go remarkably well with these, you can choose among A-line, slits, straight or asymmetrical tops for a flawless ensemble. These versatile palazzos are the ultimate choice for any occasion, be it a cocktail party or an Indian wedding ritual. 
Trouser Suits:
Nail your ethnic look with AMPM's Trouser Suits as their effortlessly elegant appearance will steal your heart. Slim and cigarette pants along with trousers of diverse styles are thoughtfully designed, echoing the current fashions trends. Pair it up with a modern and regal straight kameez to complete an exquisite look complementing all occasions where you need to stand out. 
Anarkali Suits:
Flaunt your innate sense of style with the timeless silhouettes that portray the Modern Indian aesthetic through the Anarkali suits by AMPM. Inspired by varied craft forms, this is one of the suit trends which is here to stay. The abstract prints and woven motifs on these floor length Anarkali suits are nothing less than understated glamour and make for impeccable attire. 
Sharara Suits:
One of the most beautiful suit trends that you cannot miss having in your wardrobe is the Sharara suits. The meticulous detailing that goes into creating each one of them makes these suits a must-have in your luxurious couture. These designer suits are a perfect fusion of the Mughal and Persian era and provide you with an eternally sophisticated look making it ideal for the wedding season. 
Churidar Suit:
The simple yet refined style of the Churidar suits offered by AMPM is classic and timeless. The novel colours and designs of these suits are accurate to the brand's luxury befitting women with a distinguished, sophisticated taste. The subtlety of this outfit makes it apt for office wear bearing a style language reflecting the present-day Indian women. Contact us for a similar range of light and luxurious attire that will make you look graceful and gorgeous as ever. 
Indo Western Suits:
Brimming with the Modern Indian aesthetic, Indo Western suits are a discreet luxury and urbane fashion choice preferred by the women of the current era. These are a perfect fusion of classy designs, chic looks and charming silhouettes. Dress to the nines with the effortless elegance of Indo Western suits that make you look debonair at all times including a shopping day out, coffee dates or any other occasion.  
Poncho Suits:
Speaking of fashionable and brand-new suit trends, you cannot miss out on the stylish Poncho suits that are a hot trend and one of the must-haves in your wardrobe. These suits are breathtaking and quintessential for the occasions that call for a classy look. It is a timeless trend that speaks for itself and is exclusive as well as sophisticated.
Salwar Suits:
Add these chic and tasteful Salwar suits in your couture as they have been here for years and never go out of trend. AMPM, an 18-year-old luxury brand, offers pastel hues that complement the season colours and moods, allowing you to dress your best and make an economical fashion look breathtaking. Vintage salwar suits are eternally elegant and still here to stay for years to come. 
Therefore, the suit trends mentioned above are relentlessly appealing and refined with the best of all the fashion fads combined. You cannot miss out on these breathtaking and opulent styles as these are a must addition in your chic couture.