Look and Feel Great with Your Luscious Hair at Preen Hair Salon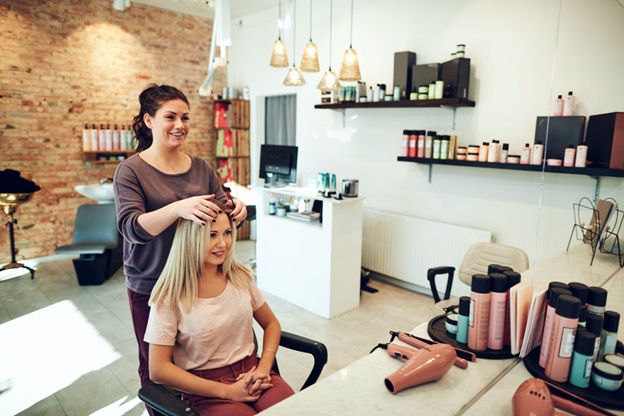 For most people, the hair is an integral part of the body, especially the head. It frames the face and helps bring out your best features, so we can't blame those who want to get the latest hairstyles and try the latest hair trends. In reality, the hair can instantly change how we want to look. And if you want to keep looking the best you can be, a little bit of hairstyling goes a long way. So if you ever want to change your hairstyle or hair color, you should check out the Preen hair salon.
Whenever there is a new hair trend or a new hair service, Preen hair salon, make sure to offer it right away. They have amazing hair stylists and hairdressers who are already a professional in giving these different hairstyles. Let's check them out and see what they could offer to their marvelous clients.
Giving the Best Hair Care to their Customers
When it comes to our hair, we want someone that we can trust and have the ability to give us what we want. Other hairstylists will not listen to you because they think that they know what's best. But it's all about cooperation and knowing what the customers want for themselves. And the hairdressers at Preen know precisely how to take good care of their customers. Aside from the usual hair care, they want to ensure that you are happy with the outcome.
Preen gives the best VIP treatment to all of its customers, giving them the best salon experience there is. They have hairdressers that know their stuff, and they will provide you with their utmost attention. The knowledge and awareness is all a part of Preen's service. Rest assured, you will get the best salon service there is.
An Overall Great Salon Experience
Preen offers high-quality salon service and experience in one. They have great hair stylists and staff that will cater to all of your hair care needs. This includes using the best hair products that are tested and proven by other expert hair salon stylists worldwide. Preen's hairstylists make sure to give you a wide variety of options regarding professional hair treatment. This means you only get the best quality of products for your hair needs. You could also buy these products so you can achieve professional salon results at home.
The best part about getting your hair done at Preen is that you get to take advantage of the fantastic offers and promotions. Whatever kind of treatment you are looking for, you could get an excellent discount for it. Enjoy deals when you get your hair colored, tinted, cut, or rebonded! Only at one of the best hair salons in Australia – Preen hair salon!