Like It or Not Classic Always Works for Men's Fashion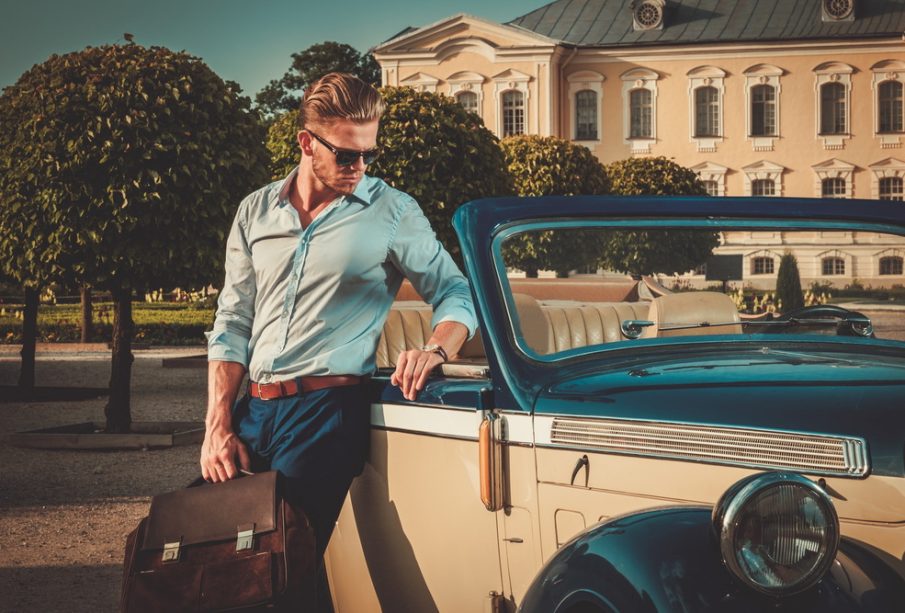 It is okay to be a stylishly dressed man who keeps up with all the latest trends. Moreover, there is something to be said about a man's own personal style. It's also fine to not have a personal style. Where men's fashion is concerned, you can never go wrong with classic.
Like it or not, classic always works for men's fashion. There is little need for most men to pursue the flash-in-the-pan trends that come and go so quickly. A man is always going to look good in a crisp, oxford shirt. He will always look good in a dark-colored business suit with a good pair of derbies.
With that in mind, certain types of accessories are always appropriate for men. Shoe covers are an excellent example. GC Tech is a Utah company that makes a state-of-the-art waterproof shoe cover, in both slip-on and zip-up models. Though made with modern materials for maximum protection, GC Tech shoe covers have a very classic and elegant look.
Being a Dandy Is Not Required
There are some men who are easily recognized as dandies. They go the extra effort to make sure that every aspect of their personal appearance meets or exceeds all expectations. But a man doesn't have to be a dandy to be well-dressed. It is not required.
There is certainly nothing wrong with being a dandy. But for many men, going that far requires too much time and expense. In some cases, dressing like a dandy would even be considered inappropriate. For example, attorneys need to be well-dressed but still reserved in their clothing choices. A dandy in the courtroom would be a distraction from the case at hand.
Attorneys can be very well-dressed in classic attire. A classic gray or charcoal suit with a dark pair of dress shoes and a dark tie do the trick. It is not even against the rules to use one's necktie to throw in a little color. But not too much.
Classic Casual Wear
Classic fashion for men extends beyond formal wear and business suits. It extends to casual wear as well. For example, a classic polo shirt or denim button-down shirt is perfect for casual get-togethers. Both choices work equally well at home.
In terms of the lower half, jeans work for nearly every casual occasion. Other options include khakis and cotton-poly casual slacks, with or without pleats. Dress and cargo shorts work well during the summer months. However, the classic look suggests avoiding cutoffs and any shorts that look like they could double as swimming trunks.
Shoes Right for the Occasion
The one area in which dressing classically could be challenging is choosing the right shoes. A well-dressed man definitely wants a pair of dress shoes for his work suits and formal wear. Dress shoes might also be appropriate when wearing certain types of casual wear for social events.
Deck shoes are another excellent choice for casual occasions. Sneakers are the best choice when a man plans to be active. However, do not assume that a man wanting to present an image of classic style has to have dozens of pairs of shoes. One pair each in the dress, casual, and athletic categories is generally sufficient. This excludes specialized shoes (like golf shoes) of course.
If you are a man who tends to invest time and effort in your personal appearance, be confident in the knowledge that it is hard to go wrong with the classic look. You can chase the trends if you want to, but you don't have to. A classic look will always look good.