Let Us Help You with Valentine's Day Jewelry Gifts for Her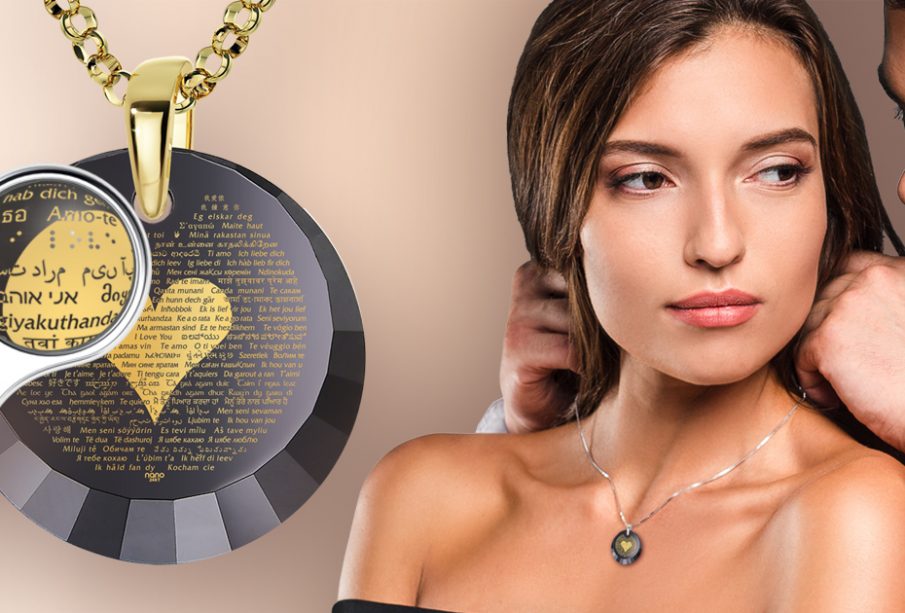 Valentine's Day is the day of love. It is celebrated all over the world on the 14th of February. On this very day, men and women both express their feelings to their loved one and do something special for them. It is a festive day on which couples go out for a romantic dinner or give each other gifts, cards, letters or any other gesture of affection. Here are some ideas for you which will make it easy for you to decide what you should give your beloved on Valentine's Day.
Love Ideas
This whole collection of Love Ideas is a special one as it says exactly what you want to tell your loved one. In this collection we have some unusual necklaces that are made with 24karat gold inscriptions and not only that along with stones for which you can only wonder. The collection uses stones like Zirconia and Swarovski making the collection out of the world. A gift from this collection would turn out to be the best valentine gift idea because it will not only bring out the love you feel for her but also bring out the beauty within her.
I Love You
This collection of I love you says more than what its name suggests. Many men on this special occasion gift their lovers the most expensive of jewelry but sometimes it does not burst with love they have in their heart. This collection offers luxurious necklaces made by nano jewels with such intricacy that its elegance would never let your woman feel unloved. In this collection not only the best kind of stones are used but it also uses shades that reflect your true love, making the gift meaningful in a whole new way.
I Love You More
I love you more is another significant collection as it not only creates an emphasis that your love needs but we make sure that it's heard out loud by your lover. Beautiful designs are inscribed on this collection that allows her to look at the future you hold and the past that you have lived together. This collection is a masterpiece in its own self as nano jewels allows you and her to have a look at the long road of love you have walked together through gemstones so masterly refined that your special someone would not be able to take her eyes off of it.
I Love You Infinity
Last but not the least; we cannot wait to tell you about this collection. The above-mentioned collection is not any lesser than this one, but what makes this collection special is the eternal and infinite love it displays on the necklaces. The infinity necklaces are better seen than to be talked about, they are so meticulously made that the infinite love inscription is so delicate that it makes wonder how can something be so perfect.
All the above-mentioned gifts are not only special to look at but also to possess and gift to others. You can have a look at the 'valentine's day gifts for her' collection at the mentioned brand name Nano Jewelry and make this Valentine's Day as special as you want.