LED Mask Therapy : Benefits, Side Effects and Average Cost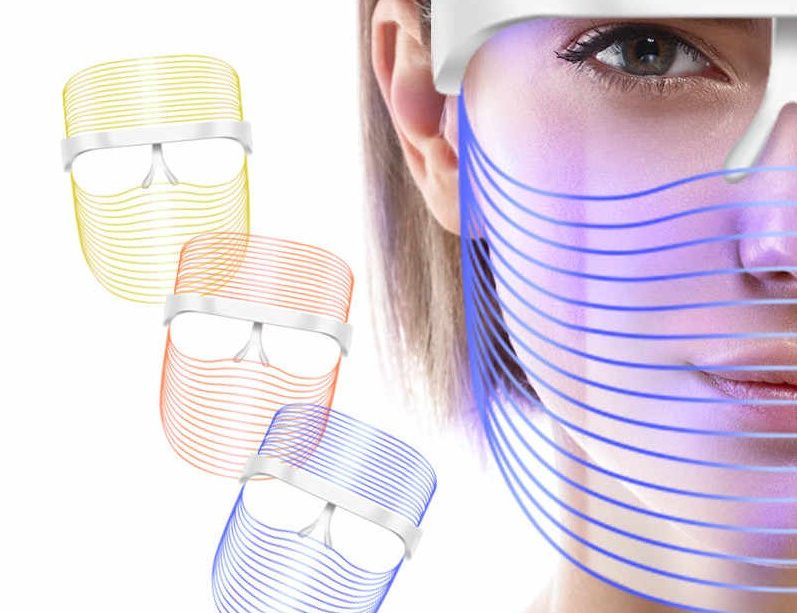 LED therapy is a non-invasive and easy to implement approach which has a powerful stimulating effect on cellular metabolism. After a lot of research, it has been notified that LED therapies are not dangerous because they do not emit any ultra violet radiations. It is one of the very fast and easy ways to cure your skin issues and is suitable for all skin types. When used regularly, It is the most effective way to reduce breakouts, rosacea symptoms and other side effects of inflammation and hyperpigmentation. It's best to use for 20 minutes everyday because it is a skin light therapy device and not a medical device , so continuity is important. 
Adenosine Triphosphate (ATP) is the energy unit of a cell. Red light helps in regeneration of ATP and stimulates our fibroblasts. Blue light triggers photochemical oxidation in order to kill the bacteria and its further growth. The advantage of treating acne with blue light is that it does not cause peeling or dryness like products applied topically. It does not cause any harm to pregnant women or nursing mothers
Without any elaboration, by simply putting it on your washed or bare face at any time of the day, you can read, relax and do your other office work without any hindrance. You don't have to take any kind of stress while using it. Without leaving your place, you can have the desirable skin treatment that is safe, non-invasive and good for what ails you. It is certainly the finest investment to be included in a daily skincare regime without burning a hole in your pocket.
"Ensure your face is as clean as possible to get the benefits of the mask.''
           There are usually no disadvantageous aftereffects since LED facial therapy masks are free of Ultraviolet rays. But in case any side effects do arise, they are mostly minor and short-lived. It may be caused by an imbalanced eating routine, smoking or taking too much alcohol will break down the condition.
Some of the side effects are mentioned below: 
   

Not very effective if you have some severe skin issues. 
   Allergic repercussions such as hives and eczema can come out at the area of contact after the exposure. 

When your eyes constantly come in contact with the red light which is also a thermal energy, it may cause headache and eyestrain after a definite duration of time.

Should not be used by those with photosensitivity or those on certain medication. 

Too much exposure or faulty equipment could damage the skin tissue, hence use it for 20-25 minutes and not more than that.
Average Cost
To get the satisfactory and desired result, always invest in a high panel LED facial mask which we are providing. Low panel LED facial kits may not provide you power to affect long term chance. A good high panel Home LED facial mask can cost you around from 3000 to 5000 which is a saviour for a healthy skin care routine. Good Skin care products can cost you more than 5000 bucks for a month but this device is very feasible since it is definitely going to last longer. Thumbs up for its longevity.
So, What are you waiting for ? It's better to get ready to hire a cost savvy and convenient portable device and fire all those unnecessarily expensive products which are not going to help you in the long run. 
Article by: Earthy Selections – An Online store for organic  beauty products.