Learn How to Apply Eye Makeup Professionally With These Steps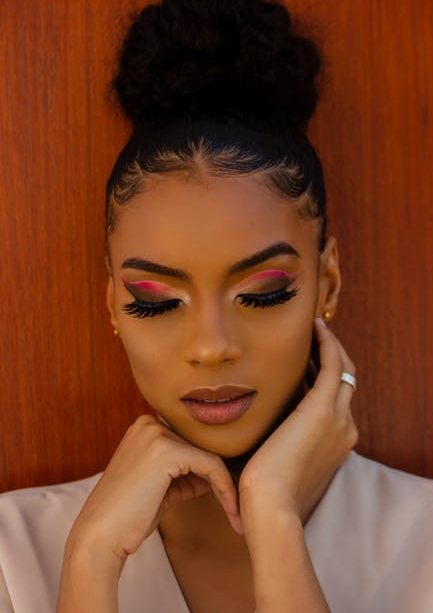 Are you wondering how to apply eye makeup professionally? It's a great skill to learn, one that can boost your confidence and help you present your best self to the world.
If you are like the average person, you love the look of well-finished eye makeup. The right eyeshadow, liner, and lashes can make your eyes pop and lift and brighten your entire face.
However, many people find applying eye makeup to be a difficult skill to master. If you aren't quite sure what you are doing, you can end up with a powered mess on your hands.
Fortunately, mastering eye makeup doesn't have to be a complicated task. By learning a few tips and tricks and practicing your application techniques, you can quickly become a pro. If you want to use eye makeup but aren't sure how to apply it, this short and simple guide is for you.
Gather Your Supplies
The first step for applying perfect eye makeup is to gather your supplies. You will need quality brushes, primer, eyeshadow, strip lashes, eyeliner, and mascara. Once you have your supplies, you are ready to get started.
Prime Your Lids
Before applying any makeup, it's important to prime your eyelids. This is an essential step, one that results in a smooth application and long-lasting results. Make sure you are using a quality primer on your lids.
Apply Your Base Eyeshadow
A great tip for how to apply eyeshadow is to first apply your base. Take your base shade, apply it to the corner of your eyes, and blend it outward. Make sure you have a smooth application before moving to the next step.
Add a Darker Color to Your Crease
A great eyeshadow tip to follow is to add a darker color to your crease. This gives your eye makeup dimension and helps enhance your eye shape overall.
Blend this color out, to avoid leaving an edge. You can make your eyes stand out even more by adding highlighter on the inner corner of your eyes.
Apply Your Lashes
Once you have finished your eyeshadow, it's time to take care of your lashes. Start by rimming your lashes with dark eyeliner. Then, take your lashes, add the glue, give it time to get tacky, and adhere them to your lash line.
Add Eyeliner
After applying your eyeshadow and lashes, the final touch is another application of eyeliner. This should be a light application, one that is meant to hide the evidence of your false lash. Consider using a liquid liner for this step.
This Is How to Apply Eye Makeup Professionally
By using these tips, you can learn how to apply eye makeup professionally.
Start by gathering your supplies and priming your lids. Next, apply your basecoat, add a darker color to your crease, line your eyes, and apply your lashes. Finish off your look with a light application of eyeliner and you'll be ready to go.
Follow these tips and you'll be applying eye makeup like a pro in no time.
Don't forget to browse our site for all of your fashion and beauty needs.