Know about these 4 Important Tips if You are Wishlisting Burgundy Prom Dresses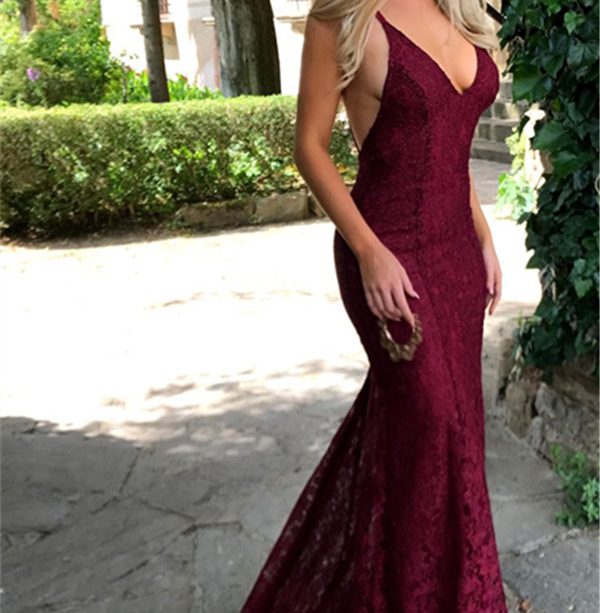 Summary: Are you feeling wildly clueless about the prom dress? Going by the trend, burgundy should be the ideal color. Read to know more. 
Prom is all about flaunting the new trends. This is a great opportunity to embrace your fashionista self and choose something matured. When you will be going off to college in a few months, you cannot wear old jeans. Through prom, change your style for good and transform your life overnight. Sporting a new trend is a way to gear up with more confidence more than ever. So, what is trending for the upcoming prom? Or, what are the popular tips to keep in mind? 
Of course, prom season is not around the corner but you should place the order before Christmas. This is the event that everyone waits forever and there is no doubt about that. Needless to say, every girl wants to put on the best attire that suits her. If you are worried about the color, you can rest the case with burgundy. Burgundy is all about power, ambition, and sophistication. When you are participating to win the title of Prom Queen, burgundy is definitely a unique shade. Apart from the dress color, there are other things that you should remember as well. Go through the following trends and tips to make the right decision. 
Sequins Never Go out of Style 
Have you always wanted to look as gorgeous a Hollywood celeb on the red carpet? This is the perfect time to fulfill the fantasy. The burgundy prom dresses feature sequins that sparkle on the right occasion. Designers are experimenting with sequins in different dress cuts so you are open to choose mermaid, A-line, and empire waist silhouettes. After all, sequins bring the quintessential glam that will light up the dance floor. If you wish to follow the trend, you can stay assured with a burgundy dress showing off sequins. 
 Slits can Add the Oomph-Factor 
Side slits are the perfect way to grab attention on the dance floor. But you should be careful before flaunting slits. The side slits have a nasty record of being too provocative or indecent on formal occasions. When you are thinking of a long gown, the side slit will offer the ideal chance to dance away. In the meantime, your well-toned legs looked never better. It is safe to say that the side slits in burgundy dresses mix the comfort and sexy look at the same time.
Accessorize in the Right Way 
If you are looking at a burgundy dress, you can create a contrasting look with gold. Consider the size of the accessories before shopping. If you wish to keep things minimal, thin and small earrings work well. However, massive gold necklaces are not ideal because the items can end up showing off a confused look. Gold is pretty suitable for burgundy and you should choose shiny accessories to complete the look. In any case, you should try to maintain harmony in the outfit. If the balance is not, the entire outfit may end up as boring or ridiculous. 
 Browse through the Lookbooks 
A prom is a huge event of your life and you should look effortlessly ideal. For this matter, you can go through the past lookbooks of fashion bloggers. Especially, burgundy dresses are pretty unique in the prom world. So, get inspired by the hot looks and become a fashionista overnight. 
It is time to upgrade your style and embrace new trends and designs. Browse through the latest collection of mermaid prom dresses and feel confident. The main goal for prom should be about happiness and confidence. You can give your fashion sense realistic shape only if you are aware of the reality. So, check out the latest trends now! 
Author bio: Alice R. Sweeney is a fashion blogger who has published many articles on how to pull off mermaid prom dresses successfully. Here, she talks about the common tips and trends to remember before wearing burgundy prom dresses.