Important Things To Remember After Getting a Brand New Tattoo?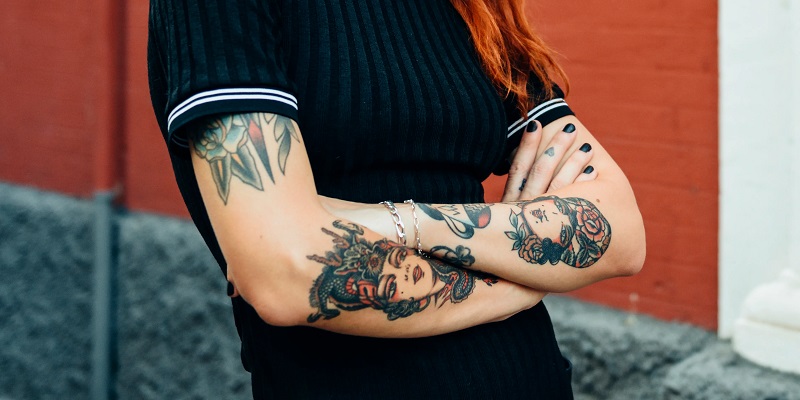 Getting a new tattoo can be really fun and exciting. The design that you have thought about for months is finally going to be inked on your skin. It is a great feeling altogether. Getting the tattoo done can be a bit painful, but the aftercare is far more important. You have to take good care of your tattoo if you want it to remain in the best quality for years. So, how are you going to take good care of it? In this blog, we have discussed 6 crucial tips that you have to follow once you have done the tattoo.
Listen To Your Tattoo Artist – Aftercare advice can always vary from studio to studio. That is why it is essential that you listen to your tattoo artist really well. They have different ideas about how the tattoo is going to heal. Every tattoo needs to be treated carefully and in a unique manner. Listen to the artist because he/ she will understand how much time and how the tattoo is going to heal over time.
Don't Forget To Wash The Tattoo – after a few hours of getting the tattoo done, don't forget to wash and clean the tattoo carefully. Let the tattoo remain covered for 3-4 hours once it is done. Then carefully remove the cover and gently wash the tattoo in lukewarm water. Apply mild soap and clean the tattoo very well.
Apply a Layer of Moisturizer – once you have cleaned the tattoo, it is crucial that you apply a good quality unscented tattoo ointments. Based on the artist's advice you can leave the cling film or keep it there for some more time. When you apply the ointment on the tattoo, it helps to keep it moisturized and allows it to breathe.
Always Keep It Clean & Dry – always try to keep the tattoo clean and dry. Avoid putting direct water on the tattoo and at least 3-4 weeks. Keep the area covered with a thin film when you are taking a bath. In case your cloth is rubbing over the tattoo, keep it covered as well. Avoid any means of direct contact.
Avoid Direct Sunlight – exposing your tattoo directly to the sunlight is a very bad idea. Tattoos, especially if they are covered, can fade if they are exposed to sunlight too much. Don't use a sunscreen lotion until the tattoo heals. Use a tattoo aftercare cream to keep it layered before going out or just cover it with a film.
Final Words – good care of your tattoo only ensures that it lasts longer and does not fade. For the first 2-3 weeks, you got to be very careful when dealing with the tattoo. Always remember that a tattoo is a fresh wound. So the area becomes really sensitive. You got to give extra attention to this area for some time. Use a good quality aftercare cream and keep it covered for at least a month. You'll see your tattoo is then in the best possible condition.