How to Wear Jewelry to Compliment Any Look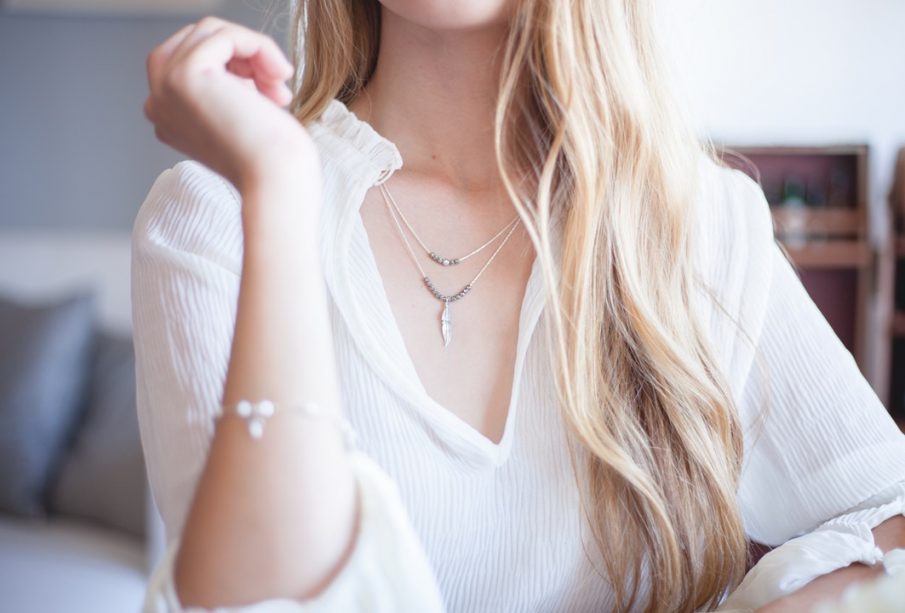 Are you wondering how to wear jewelry to level up your look? 
It's a good question to have. Having the right pieces and wearing them correctly can turn a good outfit into a showstopping one. However, even if you have a jewelry box full of beautiful pieces, it can be difficult to know what to wear and how to wear it. 
Fortunately, by following a few tips and tricks you can assemble a great-looking outfit with the jewelry to match. Doing so just requires learning the rules of wearing jewelry and knowing when to break them.
If you are wondering how to wear your jewelry to enhance your look, this short and simple guide is for you. 
Keep It Simple
One of the best tips for wearing jewelry is to keep it simple. Adding a classic necklace, pair of earrings, or ankle bracelets can boost the overall attractiveness of your outfit. If you are thinking of buying an ankle bracelet but aren't sure how to wear it, you can read more here.
Go Bold
Just like keeping it simple can be attractive, so can wearing bold pieces. If you tend to dress in basic, neutral pieces, consider adding interest to your outfits with bold jewelry. This is a great way to wear statement pieces that level up your look.
Consider the Occasion
Before choosing your jewelry, consider the occasion. The jewelry you would wear to a wedding is much different than what you would wear to a casual lunch with a friend. Make sure the jewelry you are wearing always matches the occasion you are dressing for. 
Create a Focal Point
As any jewelry style guide will advise you, creating a focal point with your pieces is ideal. You can draw the eye to a certain area or just make a statement with your jewelry. This is a great rule of thumb to following if you are unsure what pieces to wear. 
Layer Carefully
One of the most attractive ways to wear jewelry is to layer it. Consider layering necklaces and stacking rings and bracelets. This gives depth to your accessories as well as rounding out your look.
Experiment
If you are wondering how to match jewelry, try experimenting. While there are a few rules to follow when wearing jewelry, you should also wear what makes you happy. Experiment with styles, layering different finishes, mixing bold and simple pieces, and more. 
This Is How to Wear Jewelry to Elevate Your Look
By using these tips for how to wear jewelry, you can create show-stopping outfits.
Know when to keep it simple and when to go bold. You should also consider the occasion, create a focal point, and learn how to layer your jewelry. Most of all, experiment until you have a collection of styles and methods that work best for you.  
Follow these tips to choose jewelry that always boosts your look.
Don't forget to browse our site for advice on jewelry, fashion, makeup, and more.