How to the best skin clinical treatment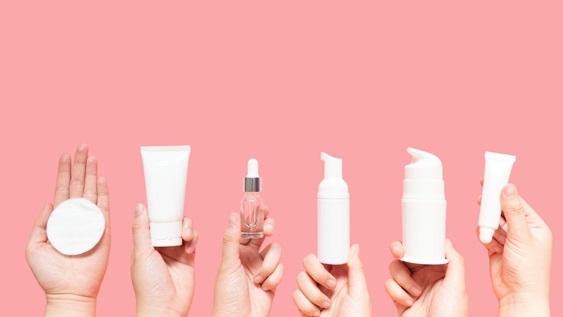 Currently, there are many victims of poor skin clinical procedures all across the globe. Don't be one of the victims. So, before choosing any clinical skin treatment, you must ask yourself the following questions: What kind of difficulties will we have, who will treat us, what product should we take, and whose clinic should we visit? Skincare products for sensitive skin need to be taken seriously at all times. Here are some pointers on how to pick an excellent skin clinic that meets your needs:
Consider services offered
Probably you've noticed that the clinic has new equipment with cutting-edge technology; it could be an indicator of an excellent skin clinic. Aside from the technology, you should be mindful of the clinic's physicians and dermatologists.
They should be licensed and knowledgeable about the therapies that are appropriate for your skin problem. You might conduct some research on the internet or ask your friends or family for referrals to find a decent skin clinic with a solid reputation. Make a list of potential skin clinics in your area and see if any of them offer the services you require.
Think about comfort and hygiene
Apart from consulting with the doctor's dermatologist beforehand, you should also note the clinic's cleanliness to feel at ease. This does not imply that you must inspect every part of the clinic to determine whether it is in a state of disarray or not. You will be able to assess whether the clinic fulfills the criteria of tidiness and cleanliness based just on your instincts and a few glances.
Aside from the surroundings, a good skin clinic should preferably maintain good patient participation. A clinic's kind, helpful staff, will increase your comfort and your trustworthiness. Maintaining a good relationship with the doctor, in addition to comfortable communication with the clinic personnel, will help your treatment run well.
Take into account the cost.
Different clinics have different price ranges. You can get treatments that cost anywhere from a high to a reasonable amount of money in a single clinic. Whatever therapy you choose, make sure that the end outcome is worthwhile. Consult your dermatologist thoroughly before undergoing any treatments. Your first aim should be to make sure that the treatment is effective and has a long-term effect. Now that you know how to identify a reputable skin clinic, you can start by searching the internet or asking for suggestions for skin clinics with outstanding facilities, a solid reputation, and reasonable pricing.
Conclusion
Just because a clinical skin product is advertised as "natural" doesn't imply it should be kept a secret. Examine the marketed herbal skincare products that provide natural solutions to see which one offers the most excellent organic skincare solution. Keep in mind: Is it completely natural? Is it made up of effective natural ingredients? Has it been put to the test in a clinical setting? Suppose you don't get an answer to even one of these three questions. There's no reason to leave skincare products for sensitive skin in the hands of a shady corporation that doesn't care about organic products.