How to Style your Chic Little White Dress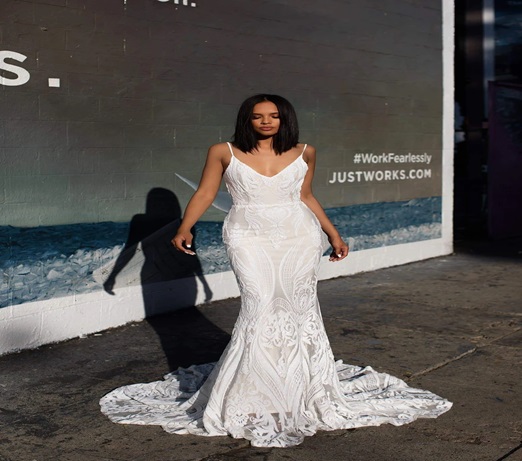 We've all known and loved the little black dress for, well, forever really, so isn't it time we shook the look up a little? Cue the little white dress – a fresh, contemporary take on a classic that works all year round! This is a major wardrobe staple and one that you'll find yourself reaching for again and again once you get the hang of styling for all your different plans and events. Here are some inspiring styling ideas to get the most out of your little white dress…
Cute and Casual
Yes, you can absolutely wear your little white dress for the weekend! Reach for your favourite pair of chunky white trainers or leather plimsolls and throw an oversized denim jacket over your shoulders. A crossbody bag in black leather and some thin cat-eye sunnies will add a touch of street style whilst an oversized basket bag and a white ribbon in your hair will bring some French charm to this easy weekend vibe. Keep your hair messy and your makeup light to lean into the off-duty tone of this outfit.
Contrast Queen
Accessorising entirely in black, navy or tan is a fantastic way to make a strong style impact with minimal effort. For a cool contrasting look, reach for a black backpack, platform sandals and paint your nails with matching black nail polish. For jewellery, stick to either silver or gold with a few dark gemstone accents. Garnet will look particularly chic with this strong outfit. Opt for wine or burgundy toned lipstick to add a romantic touch.
Monochromatic
Who says you can't do tonal dressing with white? Dressing in all white looks incredibly ethereal and it's just beautiful for more formal events. Now, matching the exact shade of white for every different element of your outfit is particularly difficult because if one accessory is one shade or undertone off, it's going to be really obvious. Instead of fussing about being exact, incorporate lots of different whites. You might be thinking, come on, white is white, but there's actually so many different shades out there. Look for a collection of blue, cream, yellow and pink undertone whites to mix and match with. Start with a satin white headscarf, add cream resin jewellery and slip into some white leather mules. A cream macramé clutch and a soft linen shawl will finalise this elegant outfit.
Boho Chic
Channel an air of bohemian chic by adding some eclectic, muted toned accessories to your white dress. An embellished shawl or silky kimono is the perfect place to start, the more intricately made the better! Next, pile on as much jewellery as you're willing and able! Metal and resin bangles, layered delicate chains, coin pendants and hoop earrings will all work perfectly. Woven sandals and a floppy sun hat will finish this cool and creative look off amazingly. Twist your hair into a loose braid or a messy bun for a final touch.
Pretty and Polished
Your white dress doesn't have to be saved just for weekends or formal events! A little tailoring here and there and your frock is perfect for the board room. Reach for a knee-length or cropped dress, add a pair of slick brogues, an oversized linen blazer in cream or grey and your favourite satchel bag. Some white socks and a neat low pony, and you're ready for all the important meetings on that schedule of yours!
White dresses are the perfect canvas for some seriously creative styling! This versatile is ideal for investing in because it can be worn so many different ways, so if you don't already have one in your closet you should definitely hunt one down!