How to Maintain Kinky Curly Hair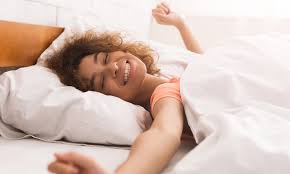 Kinky curly hair is a type of natural hair with a coarser texture than straight hair. This type of hair is also known as "modified curly" and "curly-coil". Kinky curls are typically very tightly coiled and prone to frizz. One should pay attention to the curl pattern on the head and not just the kinkiness of the strand, as some strands may be kinky without being curly.
It is important to know that curly, kinky hair needs more moisture than straight hair. You should avoid using hot tools when possible. Use a moisturizing shampoo and conditioner to lock in the moisture. Also, work with your curls instead of fighting them.
The one thing you should always remember is to use a leave-in conditioner or curl cream before you start styling your hair in order to keep it hydrated during the day or night.
What are the Benefits of Kinky Curly Hair?
Kinky Curly Hair is a term used to describe the natural curly texture of African American and mixed-race hair. These curls form in tight, circular coils and can be seen as a variation of the Type 3B curly pattern.
As we go on to talk about the benefits, we should mention that this hair type has been found to have fewer problems with frizz. It also retains moisture better which helps it appear more hydrated, healthy looking, bouncy, soft, shiny & natural.
Some of the benefits of kinky curly hair:
-It can give you a unique look, which some people find attractive.
-It provides good coverage for certain parts of your scalp that may be thinning or receding.
-It's easier to curl than other types of natural African American hair types because the strands are smaller in size and more tightly coiled.
-It's less likely to frizz in high humidity than other types of hair.
Guide to Maintaining Kinky Curly Hair
Now that you know what kinky curls are and the benefits, here are the best hair care tips for kinky hair, how to maintain their hair, and what can be done to make it beautiful.
1. Start off with a moisturizing shampoo that is designed for your specific hair type.
2. Apply a deep conditioner that will repair your damaged tresses and promote healthy growth.
3. Use a wide-tooth comb to detangle your locks before applying more deep conditioners or leave-in products to seal in moisture for better protection against dryness.
4. Avoid blow drying your tresses as much as possible because this can cause it to lose its elasticity, frizz up, and become unmanageable over time – instead let your hair air dry as much as possible.
Conclusion
In conclusion, it is important to note, the curl pattern in your hair can change with time because of the different factors such as heat, humidity, and the products you use, and therefore, the most important thing for keeping your curls healthy is to know what causes them to break and avoid those things.
Of course, this type of hair is easy to maintain and takes less time to style. However, it needs more attention than the other types of hair.