How To Care For Your Cotton Night Suits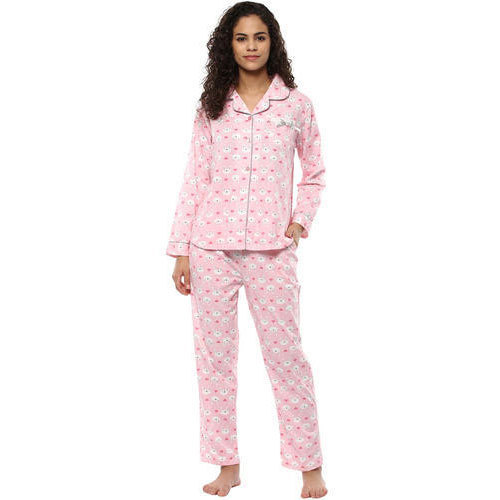 Cotton nightwear is almost like a second skin to you. They're soft, flowy, and light. On the hottest summer nights, you'll find yourself in a deep slumber in the warm air, wearing the softest and finely woven sleepwear and dreaming happy thoughts. Experts also recommend cotton night suits as they help your skin breathe and give them space.
High-quality cotton night suits for ladies also saves them from allergens and rashes on their skin. To protect your skin from such allergies, you need to make sure you take care of your nightdress and wash it from time to time. Women's nightwear is generally delicate and hence has to be washed carefully.
Here is a guide on how to care for your cotton night suits the right way so that they remain clean and stay for longer.
Washing your Cotton Nightwear
If you've bought a Mystere Paris nightdress, you can put it in the machine in a gentle wash cycle in your machine or machine wash it in a gauze washing bag. Suppose your nightwear is a 3 piece pajama set with robe and some other embellishments such as embroidery, lace or net. In that case, you will want to use the washing bag as it will mean that the garment will keep its newness longer.
Be careful of the washing detergent you use; use only gentle wash powders in your machine. You can also hand wash it and hang it up to dry inside your house or in the fresh air where there are ample sunlight and breeze. Avoid tumble drying them.
Stain Removal on Cotton Night Suits
The longer that coffee or lipstick stain stays on your nightdress, the harder it is to remove it. Make sure you clear out stains before you put them in the machine or hand wash them.
You can clean lipstick stains by blotting it with baby wipes. They are excellent for removing stains yet gentle on the fabric.
If it happens to be a bad day and find a little blood on your pyjama set, make sure to clean it with 3 percent hydrogen peroxide solution.
For the more risky days in the kitchen, where you may drop oil, firstly cover it with talcum powder so that the powder absorbs the oil. Let it stay for 30 minutes and then brush it off. Apply a stain remover and wash it with hot water.
If you drop ink on your night suit, apply rubbing alcohol and blot it till the stain disappears.
Ironing Your Cotton Night Suit
Ironing your nightgown is optional. You may not have the time for it or want it to stay soft and raw for a comfortable sleep. It is a personal choice.
If you don't have the time to iron it but prefer it crisp and clean, you can hang it on a coat dryer in your bathroom overnight, so that the water drips out and your night suits stay as it is.
If you prefer ironing your sleepwear, then make sure you iron it on the wrong side when it is still damp. By ironing it inside out, the garment's finish won't be harmed and will have its polish and newness intact.
Cotton can withstand high temperatures, so use a hot iron. This is one of the factors which make it the most wearable textile in the world.
Now that you know how to care for your nightwear, get your laundry day ready. You can find high-quality women's sleepwear sets at Mystere Paris. They offer a wide range of nightwear in all sorts of colours and patterns you could wish for. Check them out today!