How to buy a Saree in Colombo?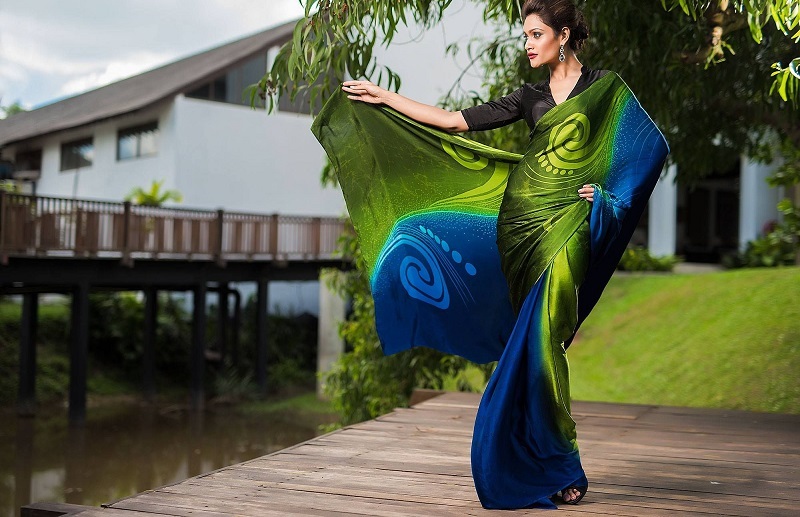 A saree or a sari is a traditional long cloth ranging between 5-9 yards and women wear it by draping it. It is majorly used in the South Asian region, especially in the Sri Lankan and Indian Subcontinent. It is majorly worn by the teachers, working ladies, government employees, or even the air hostesses working with the Sri Lankan Airlines Companies. Depending on the style, richness, embroidery, or the materials used, it can be worn daily or special occasions as well. Its price generally ranges from Rs 200-300 and may go up to a few lacs of rupees in case of custom made silk sarees.
Why do women love wearing sarees?
Every woman dreams of looking none less than a film actress. Sarees look excellently good on a woman whether she is slim or fat. This is the only one size fits all tag that is working in reality. This also enables you to flaunt your curves as well and also adds illusion in case of all body types, be it the skinny or the chunkier ones. Especially in countries such as Sri Lanka and India, it is the most commonly used dress of women ranging from daily wear to occasions.
When do they wear Saree?
Women simply love wearing saree now and then. Be it your wedding or your friend's wedding or a romantic date, wearing a saree is a must. Apart from it, the same is also used as a daily wear especially when going to the office. Though it is used for multiple purposes, but it is the design, style, or embroidery that depends on the particular type of saree to be worn for each purpose. For example, you would not wear the same wedding saree when you are going to the office. Sarees in Sri Lanka offers multiple varieties of exquisite sarees that would be fulfilling every purpose of yours, starting from your wedding and ending up to your office wear.
What are the places to buy a saree in Colombo?
Though there are hundreds of shops and areas specializing in selling sarees in the capital city of Colombo in Sri Lanka, a few of the most trusted and the loved ones out of them are listed below as follows:
Roaming in the streets of Pettah- It consists of a huge market offering the best and the cheapest sarees. It's famous for being known as The Hood of Sarees.
Orchard Shopping Complex located opposite to Savoy Cinema in Colombo 06.
Saree Mandir
Swastik Sarees
Rithihi-If you don't have a budget to stick onto and also looking for exclusive designer collections, Rithihi is the most appropriate place.
Pallu
7 Stories by Ranjanas
Uptown Candy
Kamaleswary Textiles
Wijaya Saree Mandiraya
Zig Zag
Buddhi Batiks
Aashkii
Shops in Wellawatte- Multiple shops are offering various ranges and designs in Wellawatte and thus making it a popular place for shopping of the best sarees in Colombo.
Lastly, there are various types of sarees available at different budgets as well. And secondly, you can easily buy the best Sarees in Sri Lanka by visiting it online as well without even taking the pain of visiting and buying from the stores.