How to Become an Eyelash Extension Technician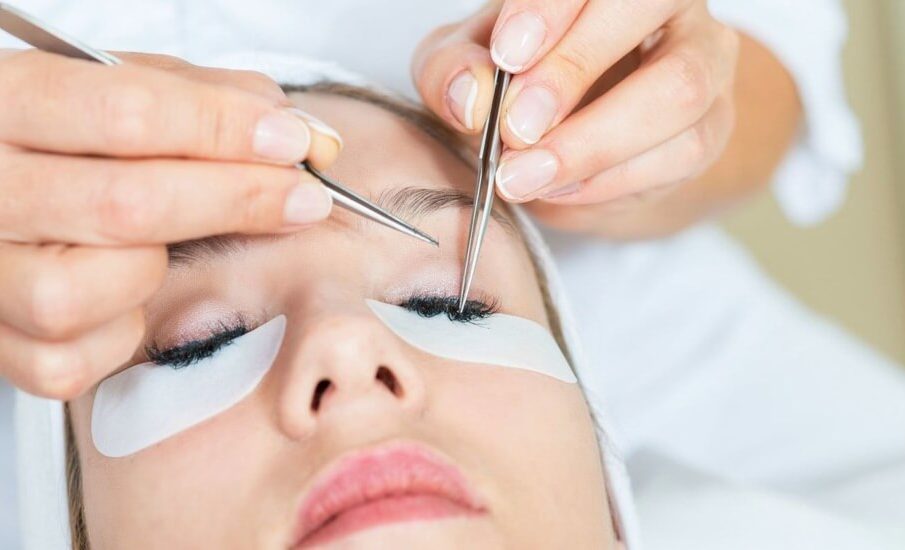 If you like beauty, hair, and makeup, you can improve your skills by becoming an eyelash technician. People mostly certify to take courses along with eyelash certification so that they can provide complete services.
Eyelash Extension Technician
An eyelash technician is an individual who provides an eyelash extension service. They apply natural or synthetic hair fibre in natural lashes to improve the volume, length, and make the lashes look naturally beautiful.
They curl your lashes to make it look beautiful. If you are planning to become an eyelash technician, you need to get certification and training.
Steps to Become an Eyelash Extension Technician
You need to follow the proper steps to become an eyelash extensions technician. Follow this step-by-step guide to know how to do it.
Step 1: Certification
The first thing you need to do is get the certification. You need to follow certain other steps to complete the certification.
License Regulations: License regulation is different in each country. You need to check the regulations required to get the license in the UK. You can contact a eyelash extension training program to get the details.
Cosmetologist/ Esthetician: You need to get the first license for hair, skin, and nails. You need the second license for the skin. You need to apply for a license before you get the training.
Training Program: The next step is enrolling in a training program. You can either go for an online course or offline course. In this training, you will be shown how to do your job along with all the things related to it. The fees will be around £300 to £2000. It depends on the training course.
Step 2: Work Experience
After you get the certification and license, you need to get work experience. You need practical experience in this job. There are many ways to get the necessary experience.
Work in a Salon: They are many local salons that offer eyelash extension service. You can start working in any of these salons to get the experience.
New Clients: After you get the job in a salon, try to get as many clients as possible. The more you work, the more experience you will get.
Business Card: Next step is to get your own business card. Once you become a pro in the business, you can distribute your cards to start networking and building a client base.
Step 3: Start Your Business
After you get the experience, you can start your own business. Eyelash extension business is very profitable. You can run a successful business if you have the skills.
Workplace: The first thing you need to do is set up your workplace. You need to get a place and renovate it. Make sure the place is hygienic.
Deals and Discounts: You can provide monthly deals and discounts to build your client base. As eyelash extension is not permanent, clients need the service from time to time. You can get regular clients by giving them a monthly offer.
Step 4: Marketing
After setting up your own business, you have to follow marketing techniques to get more clients and make your business profitable.
Online Marketing: You need to start marketing your business to get more clients. You can hand our flyers. You can also go for social media marketing. Manage your social media business accounts.
Improve Skills: No matter what, you need to constantly strive to improve your skills. Try all the new courses to keep yourself updated.
Follow these steps if you want to become an eyelash extension technician. You can either work in a salon or start your own business.