How Our Dry Cleaning Services Can Help You After A Flood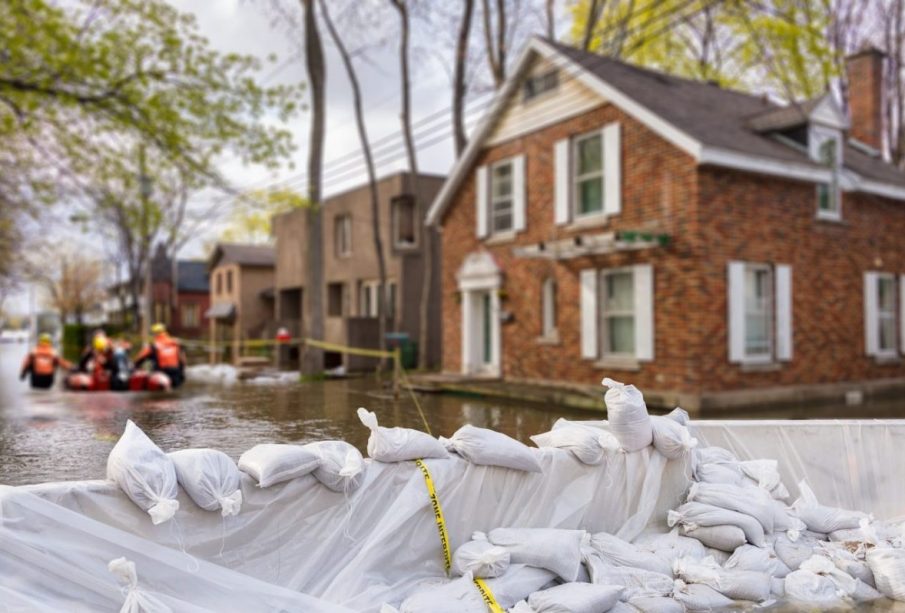 When your home gets flooded it can be an emotionally devastating time for you. With household flood insurance claims averaging around £31,000, it means you could be forced out of your home while the clean up takes place and it doesn't mean that you will be able to replace everything in your home.
The first thing you should do in a flood emergency is to contact your insurance company for their advice and to find out what you need to do moving forward. It can be helpful to take photos or record a video of the damage done to help with your insurance claim.
Take care when re-entering your home
Remember that it may be unsafe for you to return to your property until it has been thoroughly cleaned up and checked over by gas and electrical engineers to make sure all electrical wiring, sockets and heating system are safe and there are no gas leaks or damaged pipes caused by the flood.
If you want to go back into your home to rescue some precious items, then make sure you dress properly in protective clothing including wellington boots and gloves. This is especially important if sewage water was mixed with floor water, or rodents have made their way into your home.
After the water has gone
Once the floodwater has gone you can get down to the nitty-gritty of cleaning up your home. It is important to bring in a dehumidifier to help eradicate the damp build up in your home. Check your insurance policy because most will companies will be able to organise dehumidifiers for you, or they may refund you for the costs of hiring them yourself and the energy used to run them.
Carpets and damaged flooring will need to be disposed of. Watch your wood floors, skirting boards, doors and door frames as these may start to show problems later on with warping and splitting. You may need to replace these things sometime after you have recovered from the flood.
If you managed to save a lot of things from the flood, then make sure that they are all cleaned and dried thoroughly before bringing them back into your home.
Soft furnishings and furniture
You will need to dispose of damaged furniture and items that are beyond repair. Unfortunately, not everything can be saved, such as upholstered fabric furniture, bed mattresses and divan bed frames, any clothing caught in the floodwater etc. but check all of your soft furnishings carefully to assess their condition before you decide to throw them away.
You can wash clothing, bedding, curtains, soft toys and other fabrics at 60°C or above to destroy pathogenic bacteria. But to be of the safe side, it would make sense to come to American Dry Cleaning for our help with your fabric items. We offer a fire and flood damage service that is perfect for helping you get your clothes and soft furnishings clean and back to normal following a flood.
Fire and Flood Damage Services
American Dry Cleaning Company works with restoration professionals and insurers to restore items that have been damaged by fire or flood. We provide professional restoration cleaning through our branches and Collection & Delivery services.
Don't throw away your flood-damaged soft furnishings, clothing or your children's precious soft toys – check to see if we can restore them for you instead! Check with your local American Dry Cleaning Company branch to see how we can help.
Find out more about our fire and flood damage services or contact us for our help.