Hair Removal For Men: Know Your Options!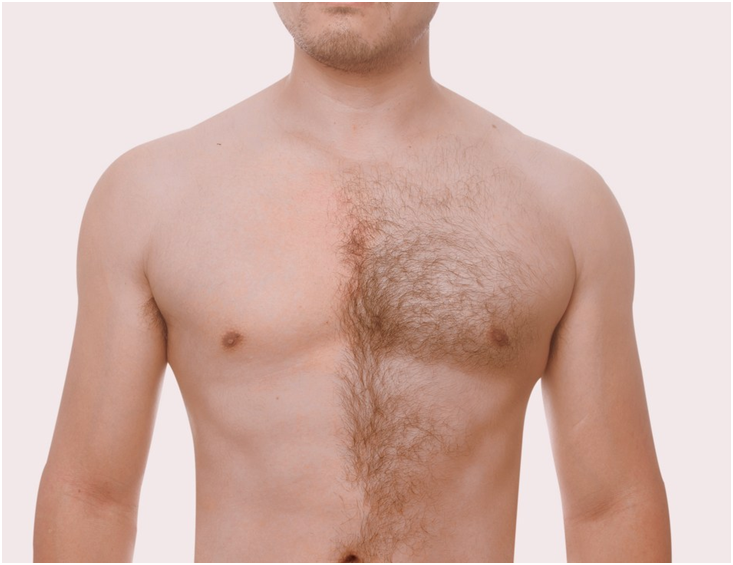 Think Beyond the Razor: Hair Removal For Men Isn't Limited to Sha
While the options for women's health, beauty, and self-care seem limitless, men's grooming options have typically been sparse. If you're not a celebrity, bodybuilder, or athlete with a custom self-care regimen, you may not even be aware of your self-care options.
As the shackles of the past break free, more and more men are pursuing the types of beauty treatments traditionally only women enjoyed, but there's little guidance to help men find their unique grooming routine.
When it comes to hair removal, it's long since been determined that shaving is a hassle, leaves unsightly and painful bumps and burns, and doesn't last long enough to justify the time commitment. This is true for men every bit as much as women. While shaving your facial hair may be an accepted practice, shaving the rest of your body is just not practical. So what options are available to men to make the hair removal process easier?
Waxing
Waxing, in which warm–or newer kinds of cold and elastic–wax is applied to the skin. The hair is then ripped from the root, which can be pretty painful for many. Though it is an effective short-term solution, it's not a permanent one. Waxing is typically done every 6 weeks or so, and requires you to let the hair grow out before you can wax again. There's also some concern that waxing can also leave its mark in the form of ingrown hairs, redness, bumps, bruising, and even damaged skin.
Laser hair removal is an option that men may not have considered in the past, probably due to misinformation about the procedure, but it could be a much better choice than either shaving or waxing.
Creams
Hair removal creams, or depilatory creams, are comprised of a chemical compound designed to attack the proteins in the hair, causing the strands to dissolve and fall out easily. Painless, and inexpensive, creams are an easily accessible alternative to shaving that works well for sensitive areas. However, it is a messy option that can cause allergic reactions, and like shaving, requires very frequent application.
Electrolysis
This hair removal treatment is performed by a specialist, and works by targeting each individual hair shaft with a needle. Tiny shocks of electricity then zap the cells for permanent hair removal.
It's an effective, straightforward, and permanent solution, but for any man with thicker hair and lots of it, it can take far longer than other hair removal methods and therefore may not be your best option for larger body surface areas. The time commitment for individual treatments, however, shortens over time. If you're targeting smaller areas like the brows, this option is a viable hair removal method.
Laser Hair Removal
With laser hair removal, a laser beam sends light that gets absorbed by the melanin (pigment) in the hair. The light converts to heat, which damages the hair follicles and prevents hair from growing.
Usually, six sessions are needed – about six weeks apart – for the best results. But treatment is dependent on the client's rate of hair growth, and laser removal must take place during a particular point in the growth cycle. Depending on the area you're targeting, a treatment session could last only a few minutes.
The question most people want answered is "does it hurt?". Laser hair removal is often described as snapping rubber bands against the skin, and may be mildly uncomfortable, however new technology has greatly reduced even this mild discomfort. In fact, new technology has also eradicated past concerns over the effectiveness of laser for darker skin tones.
The benefits of laser hair removal far exceed the other methods listed above, making it a highly recommended hair removal option for men, including:
Quick treatment sessions
Permanent results
Safe and effective for all parts of the body, as well as all skin tones and types
Minimal discomfort
Little downtime
Laser hair removal services designed for men are not hard to find, but finding a location and an esthetician that provides quality services in a comfortable and private setting to meet your needs is a lot trickier. If you're based in NYC, Laser By Monica specializes in laser hair removal for men and services the greater Manhattan area.