Get Tempted by the Best Blazers for Women Online at Dynacart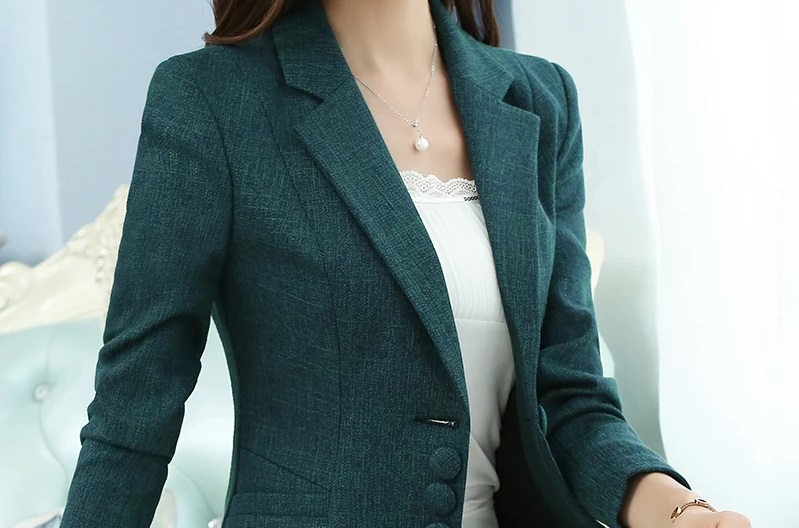 A woman must have some semi-formal clothes in her wardrobe and a blazer is the most important one among them. Blazers make you look absolutely smart and stunning. You can feel comfortable and confident in them too. If you are yet to come across a range of the best blazers for women online, you are in the right place because we are going to take you on a shopping spree at your favorite global platform of Dynacart.
A Glance at Some of the Super Branded Women's Suits at Dynacart
Dynacart brings you a wide range of stylish and fashionable women's clothing including that of the plus size blazers, making you spoilt for a choice. Let's take a look at some of these: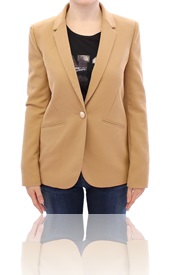 Beige One Button Blazer Jacket from Armani
If you are looking for a blazer that is just perfect to be worn in a semi-formal occasion or even a corporate party, you have got to try this beige one button blazer jacket from Armani. The color is as sophisticated as the piece of clothing itself is. There is just one button at the front and two pockets right below, giving you enough scope to flaunt the dress, shirt or top you are wearing under it. The material is mostly polyester and comfortable enough to be worn throughout the day.
Giorgio Armani S.p.A., popularly referred to as Armani, is an Italian luxury fashion house, founded by Giorgio Armani. The brand is known worldwide for designing, manufacturing and distributing not just fashionable clothing but also leather goods, shoes, jewelry, cosmetics and even, home interiors.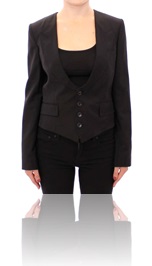 Black Silk Scarf Back Blazer Jacket from Dolce & Gabbana
For any woman who loves to wear blazers, this black silk scarf blazer jacket from a super brand is a must-have in her collection. This is a classic piece in the true sense and will make you look smart and chic at the same time. The deep v-neck, button-down front, buttoned sleeves and the buttoned tab on the backside along with scarf printed silk inserts come together to make this a unique women's blazer jacket to own and flaunt in any occasion.
Dolce & Gabbana is an Italian luxury fashion house, operating since 1985. It was founded by Italian designers, Stefano Gabbana and Domenico Dolce. It is a premium brand with a huge and praiseworthy clothing range for men and women.
Purple Checkered Blazer Jacket from House of Holland
If you want your otherwise formal wear such as a blazer to have a funky quotient to it, you must check out this purple checkered blazer jacket from the House of Holland. Suitable for wearing in any casual occasion, you can pair this up with a variety of bottoms wear options including that of those ladies trouser suits for wedding and turn heads around.
House of Holland is a brand, launched in 2006. It rose to popularity owing to its range of fashion groupie tees. The brand is also known for its unique designs and slogans that particularly appeal to young men and women.
So, whether you are looking for specific brands or just cheap women blazer jackets that come within your budget, you can find them all at https://dynacart.com/collections/suits-blazers-form-women.